Chinaman Gulch, Carnage Canyon
Heavily used area for licensed and unlicensed vehicles with the infamous Carnage Canyon.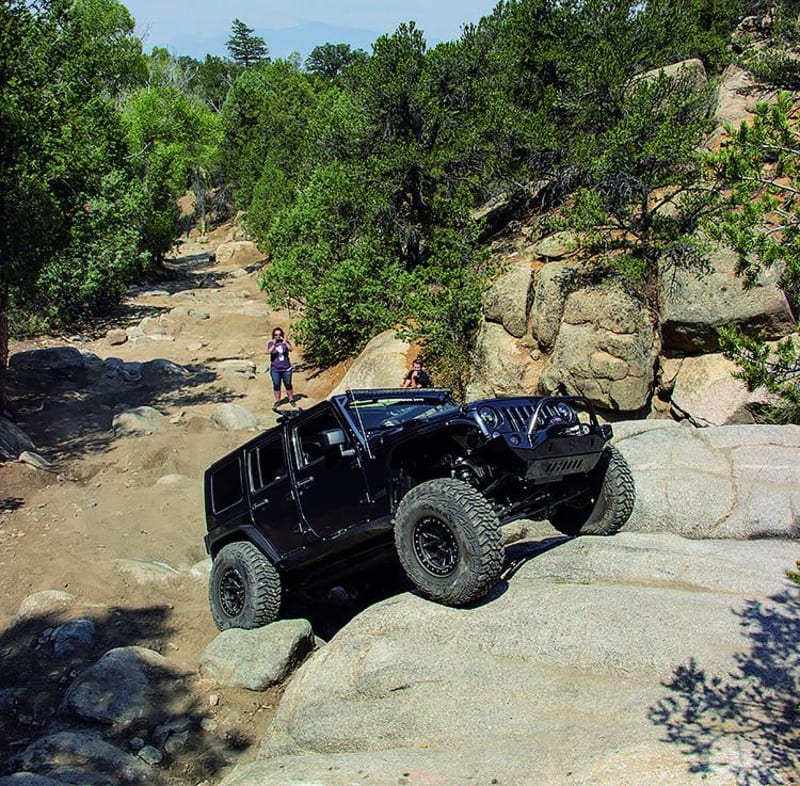 9
Trail Overview
This is a heavily used recreation area for licensed and unlicensed vehicles, and for good reason. It is a playground of trails and routes that see little snow, making it even more popular in the winter. Very advanced riders may attempt Carnage Canyon, nationally recognized for its extreme difficulty. Ride with caution and stay on designated routes at all times.
Difficulty
Difficult: Narrow and sandy with isolated rock obstacles, some with bypasses. Best suited for modified vehicles with large tires, lockers and skid plates. Carnage: An extreme trail for radically modified vehicles. Minimum 35-inch tires with lockers both ends. Be prepared to winch, often. Expect mechanical failures and body damage.
Technical Rating