Calamity Mesa Loop
Conditions are unpredictable on this trail due to little use.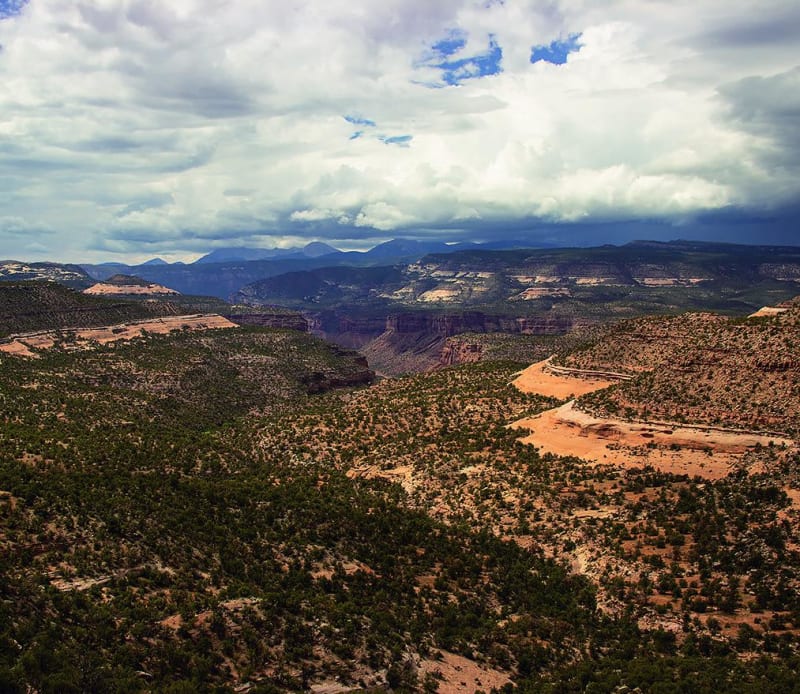 8
Trail Overview
This remote and difficult loop is full of obstacles and amazing views. There are a lot of trails to explore in this area, so don't forget to fuel up.
Difficulty
Difficult. Several obstacles have no bypasses. The road is very rocky in spots due to excessive erosion of soft soils. Some sections of the trail have Bentonite clay which is slippery when wet or dry. One narrow spot along a shelf road forces you very close to the edge. Don't drive this trail by yourself.
Technical Rating