Argentine Pass, McClellan Mountain
Great high views and fun ghost towns can be seen along this trail.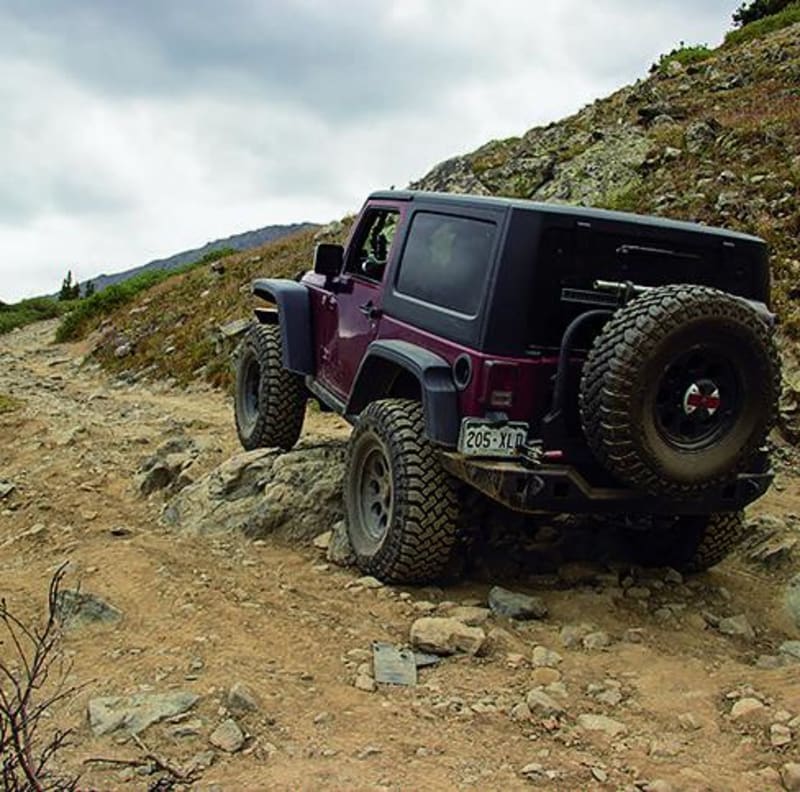 8
Trail Overview
This is a popular trail that heads up Argentine Pass with 13,123 foot views. The top of McClellan Mountain offers some amazing views. The historic Santiago Mine and Ghost Town is very cool, but check to make sure it is open before you visit.
Difficulty
Moderate. Rocky at the start and very narrow at the top of Argentine Pass with one moderate ledge. Much of the lower route is easy unless you take alternate route 248.1B along creek. Need aggressive stock SUV with low range and high clearance.
History
Not much remains of the town of Waldorf. In the 1860s, it had the highest post office in the United States at 11,666 ft. The railroad that ran to Waldorf, in addition to carrying freight, also carried tourists. In 1905, the railroad was extended to the top of McClellan Mountain and was known as the Stairway to the Stars. At the top, tourists were given a tour of the Ice Palace, an old mining tunnel filled with ice formations. F.S. 248.1 follows the old railroad grade. If you wonder how the trains made the tight turns at the switchbacks, they didn't. They continued past the turn, then backed up, alternating forwards and backwards up the mountainside.
Technical Rating