Wheeler Ridge
This route follows along wilderness corridor, so make sure you stay on the designated trail.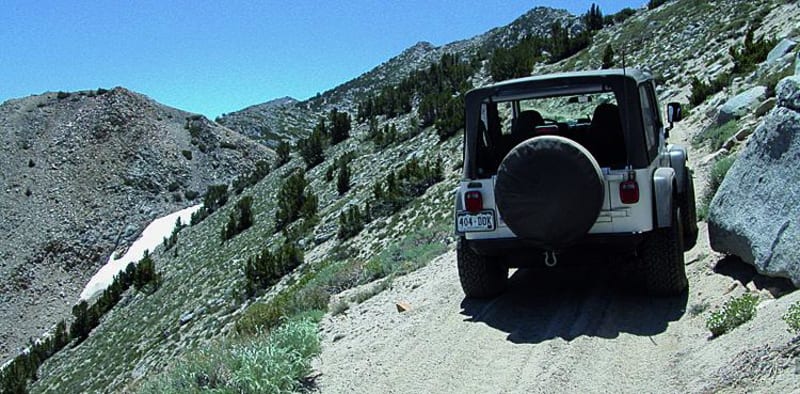 15
Trail Overview
Difficulty
Difficult: Steep in places with large boulders you can squeeze between, but no major obstacles. Difficulty is primarily due to a narrow, tippy shelf road after Waypoint 03. We made it in our full-size Rubicon, but just barely. The edge of the road is soft sand, which further adds to the tension. Absolutely no room to pass if you encounter an oncoming vehicle. Walk ahead to make sure no one is coming. Stay off if any snow. This can occur even in July.
Get the App
Find Off-Road Trails
Unlock more information on Wheeler Ridge.