To the Edge and Back
Best Time
Winter, Fall, Spring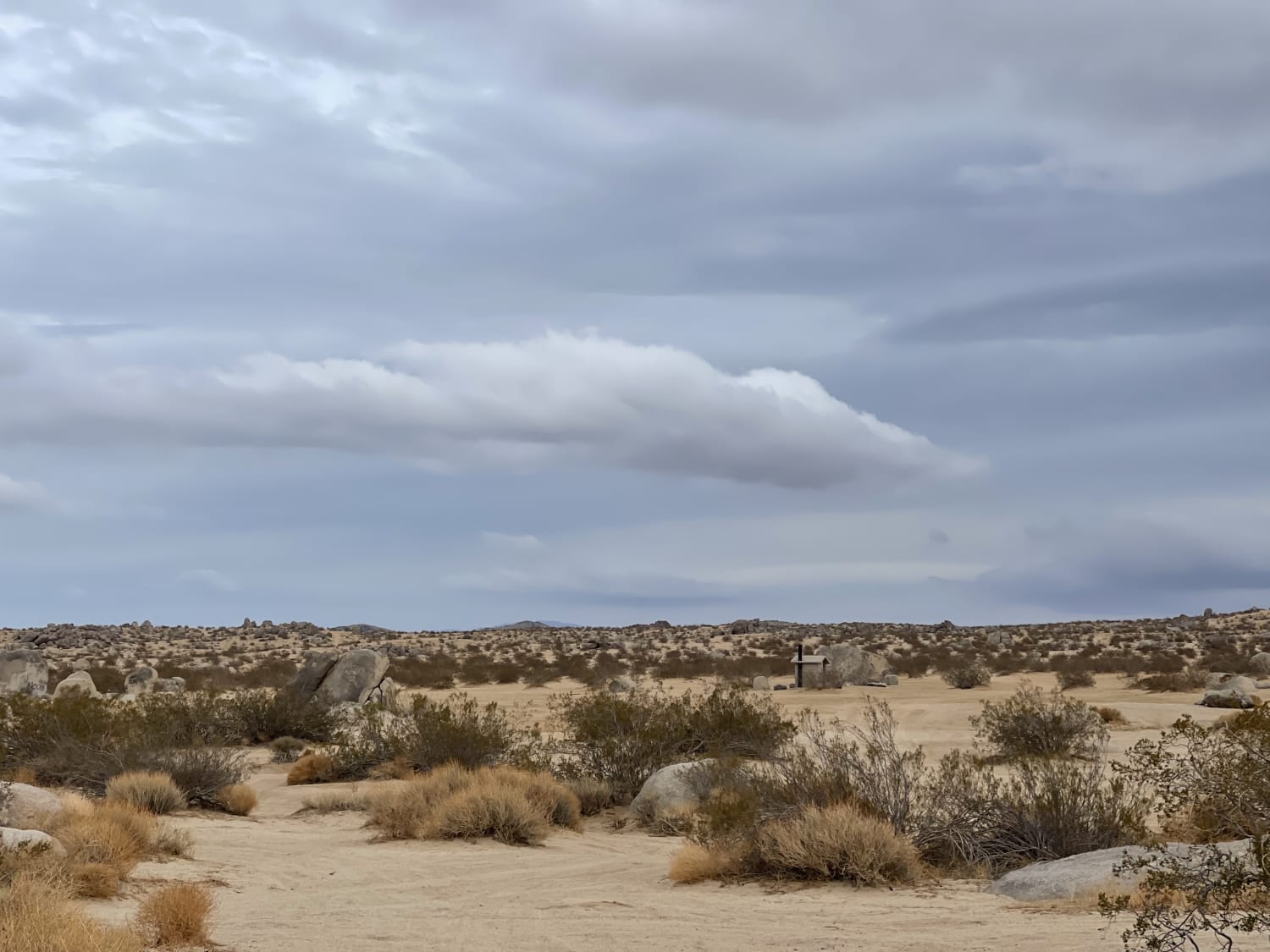 17
Trail Overview
A heavily trafficked and challenging trail from the boundary of the OHV area at Randsburg Wash Road to the main Wagon Wheel Camping area off Trona Road. The main camping area has pit toilets and interesting rock formations combined with old building foundations for flat places to camp. The Trail is mostly sandy wash hug rhythm sections that have less extreme or more challenging parallel tracks that one could take. The section that parallels Trona Road can be mostly hard-packed dirt except for one section of very soft sand you have to cross to continue. For an extra challenge, one could take the deep sand wash. There are 2 bars of LTE service most of the time. Would be ok to take with a 4x4 truck, but more enjoyable in a motorsports vehicle.
Difficulty
Lots of deep sand, long sections of whoops, and bermed corners
History
The Spangler Hills Off-Highway Vehicle Area (OHV) offers over 57,000 acres of open public land where you can ride anywhere your skill and machine will take you.-Know Before You GoThe desert tortoise, a state and federally listed threatened species is found within the riding area.Out of State Vehicles: OHV users must comply with all California rules and regulations governing Off-Highway vehicles. Please see below for a partial list of key regulations and visit the California OHV Page for more information.Weather: The area is hot and arid, with summer high temperatures ranging from 100 to 120 degrees F. Winter low temperatures may drop below freezing with highs in the 70's. Typical of the desert, winds are frequent and strong, and humidity is generally low.Off-Highway Vehicle UseThe following partial list of regulations and tips should help OHV users and other recreationists appreciate and enjoy the use of these public lands.OHVs owned by California residents must be registered with the California DMV and must display a valid "Green Sticker" or "Red Sticker".If you are NOT a resident of California and your OHV is not registered in your home state, you are required to have a NON-RESIDENT Green Sticker OHV permit.On the ground, motorized vehicles should yield to non-motorized craft and aircraft.OHVs must be equipped with an approved muffler, brakes, and spark arrester.It is illegal for anyone who is under the influence of alcohol or drugs to operate an OHV.It is illegal to bring, dispose of, or possess any glass container, empty or not, within the open area.It is illegal to bring, dispose of, or possess any firewood containing nails, screws or other metal hardware within the open area.NO PALLETS!It is illegal to possess and/or discharge fireworks.Persons on an ATV under 14 years of age must be supervised by a parent or guardian.All persons regardless of age, who operate an ATV on Public Lands must wear an approved safety helmet; Carrying passengers is prohibited on ATVs; Remember--Safety First, Every Ride, Every Time!Ride or drive on designated routes only. This is a tortoise habitat. Vehicles can crush tortoises and eggs in their burrows and destroy the plants they depend on to survive.Watch tortoises from a respectful distance. Never touch or move a wild tortoise.Never release an unwanted pet into the wild. Contact the BLM or the California Department of Fish Game to locate an adoption center.Check under vehicles parked in the desert--tortoises may use vehicles for shade.
Status Reports
There are no status reports yet for this trail.