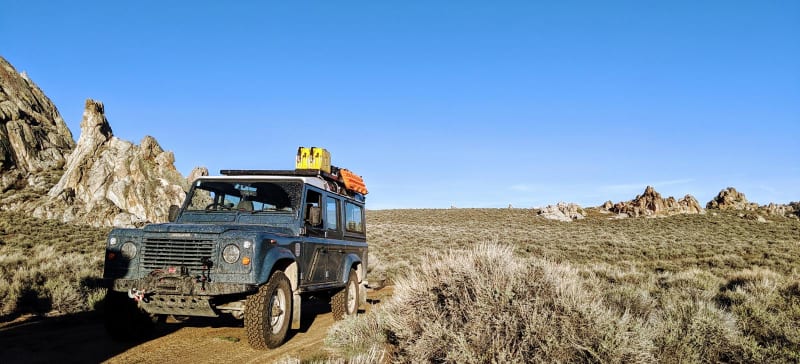 31
Trail Overview
A beautiful alternate route in the Inyo Mountains that can be run as a loop with Papoose Flat Road, or as a connecter to the nearby Mazourka Canyon portion of the CABDR trail. The trail alternates between smooth, sandy draws and rough, rocky segments. This area is impassable in winter and spring. It is also difficult during or after heavy rains as the trail uses multiple creek beds. There are scenic views and cell service at Papoose Flats. Stay on the marked trails, respect the road closures in Papoose Flats and tread lightly. The nearest town for tow service and fuel is Big Pine, CA.
Difficulty
Most of this trail is easy, but there are a few shale scrambles that would require 4 Low.
Get the App
Find Off-Road Trails
Unlock more information on The Narrows.