The Narrows
Best Time
Spring, Fall, Winter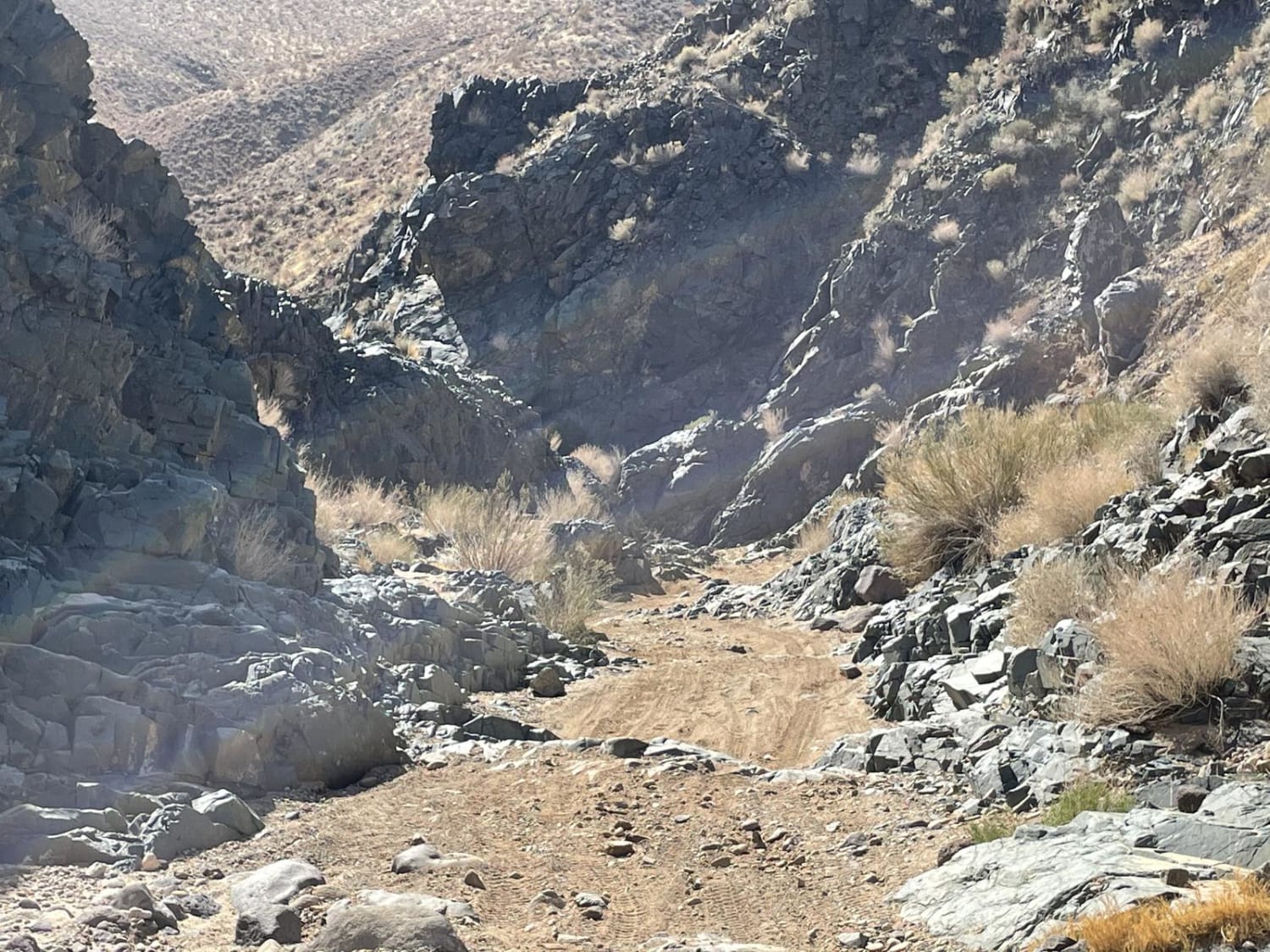 6
Trail Overview
This is a challenging, but fun trail through the El Paso Mountains, known for the abandoned mines and cabins of years past, and amazing camping. The highlight of the trail is a narrow, rocky section called The Narrows. Handle this section with extreme patience and care. Long wheelbase vehicles not recommended and 4WD is required. After you successfully navigate The Narrows, continue exploring the other connected trails in the area, such as Last Chance Canyon and Bonanza Gulch, as well as Burro Schmidt's Tunnel. The Narrows can be accessed via Mesquite Canyon Road to the northwest or Redrock Randsburg Road to the southeast.
Difficulty
The first part of the trail is through a very sandy wash, which turns into The Narrows, an extremely narrow, rocky, challenging and jagged trail. The driver must skillfully navigate through this section or damage their vehicle.
History
Like many Mojave Desert trails on BLM land, this navigates past many abandoned mines and shacks. Occasionally, drivers and riders may come across folks sifting the sand for bits of gold.
Technical Rating