Phillips Loop
Stock SUVs will have a ball on this little loop.
Best Time
Winter/Spring/Summer/Fall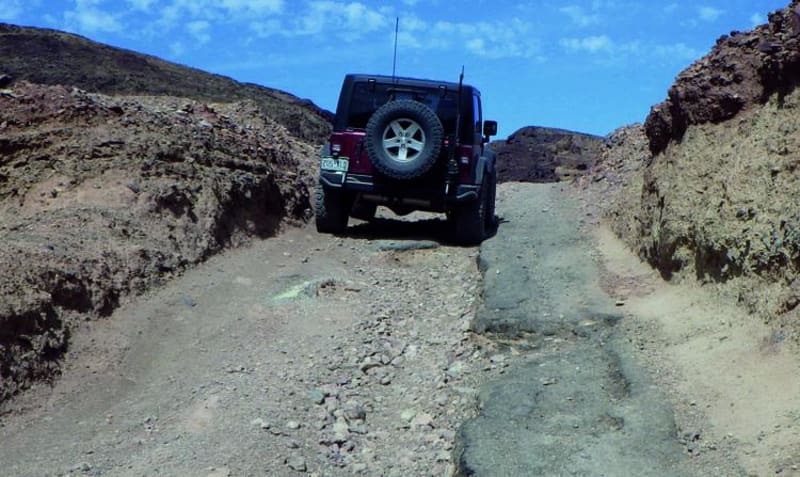 12
Trail Overview
Difficulty
Moderate: Much of the road is fairly easy. A section of narrow, rocky shelf road after the turn for Kramer Arch is more challenging. Highclearance stock SUVs can get through with experienced driver. Side roads are more difficult.
History
Like Doran Scenic Drive, Phillips Loop was also paved back in the 1930s and was a popular tourist destination for about 10 years. Today, what little pavement remains only serves as an obstacle to make the drive more challenging.
Technical Rating