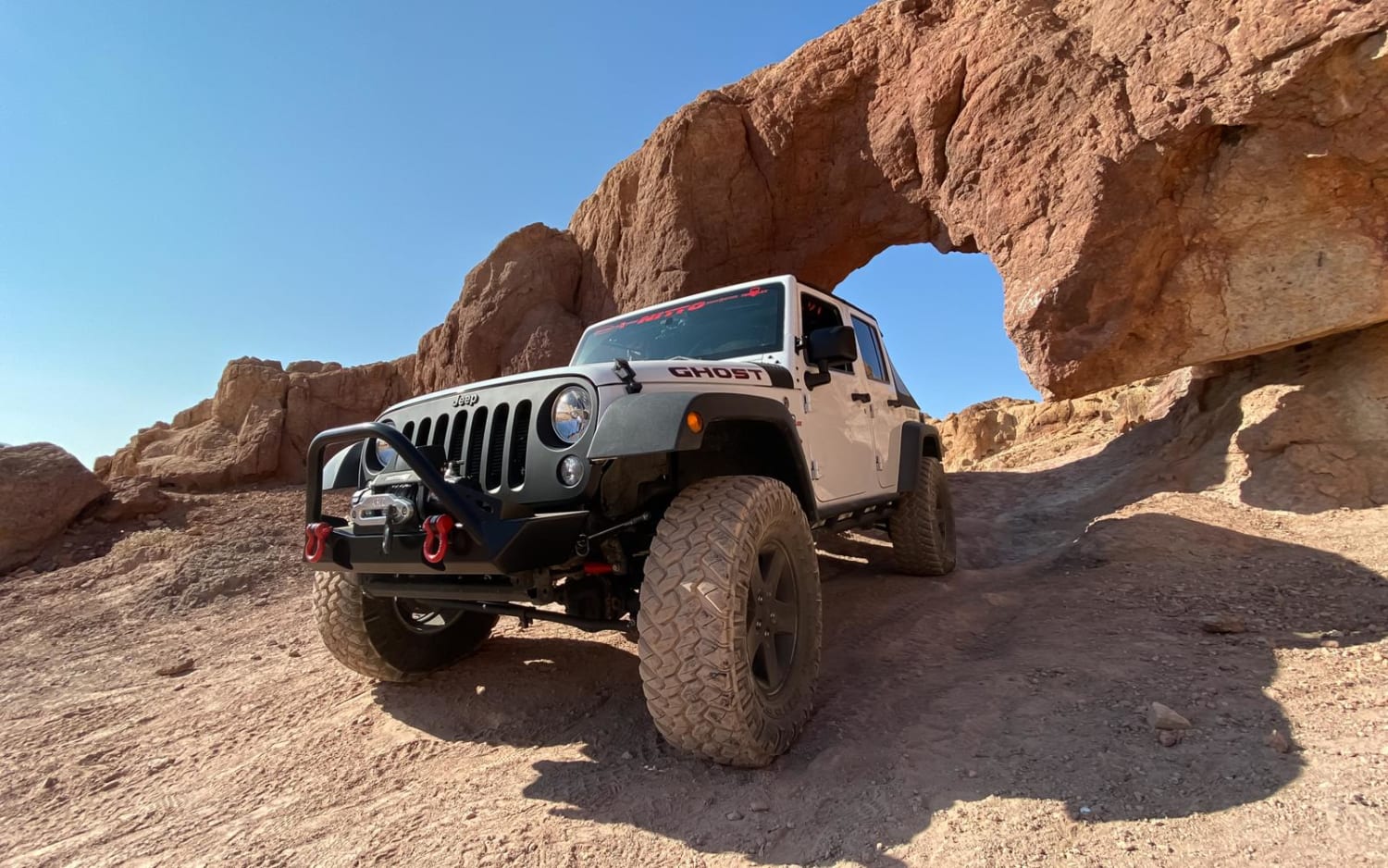 4
Trail Overview
An awesome quick side trail in the Calico Mountains off Phillips Canyon West Trail. Loop around the mountain where you will be welcomed with a short, rocky climb before you drive down (or up, depending on how you do the loop) Kramer Arch. Kramer Arch is a natural and beautiful formation in the mountainside that opens up to nice spot for lunch and a little exploring through a mine just to the side of the arch.
Difficulty
There is only a small section of the trail before ( or after depending on direction of loop travel ) that you will have to navigate a loose rutted & rocky hill. The trail under the arch is very off camber and tight so take it slow and easy and use a spotter if needed. DO NOT attempt in full size trucks or you will risk damage to both your vehicle and the arch formation
Status Reports
There are no status reports yet for this trail.