Ocotillo Wells SVRA
Best Time
Fall, Winter, Spring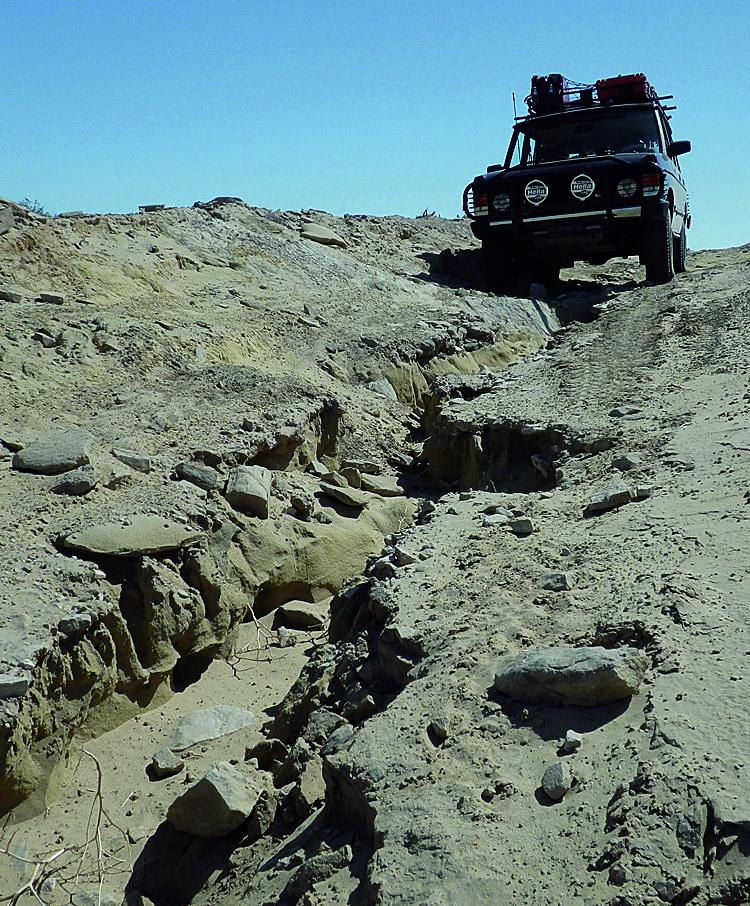 5
Trail Overview
This trail passes west to east through the heart of Ocotillo Wells SVRA and provides an introduction to the area. You'll get a feel for the obscure terrain and have access to many side roads of greater difficulty. The area is free and open 24 hours a day, 7 days a week. Lots of camping with vault toilets. Pay showers at Holmes Camp and along Ranger Station Road. Get an official map at ranger station.
Difficulty
Moderate: Most of this route is easy, but a few rutted washes offer challenges for stock 4x4 SUVs. Routefinding can be challenging when wind blows down signs and covers tire tracks.
History
The 'Wells' in 'Ocotillo Wells' is said to be derived from exploratory oil wells that existed here from 1919 to 1984. During WWII, portions of the area were used for military training. After the war, surplus Willys Jeeps were bought by civilians and used here for recreation. In April of 1976, Ocotillo Wells was officially designated as an SVRA (State Vehicular Recreation Area).
Status Reports
There are no status reports yet for this trail.