Mojave Road, East
Best Time
Fall, Winter, Spring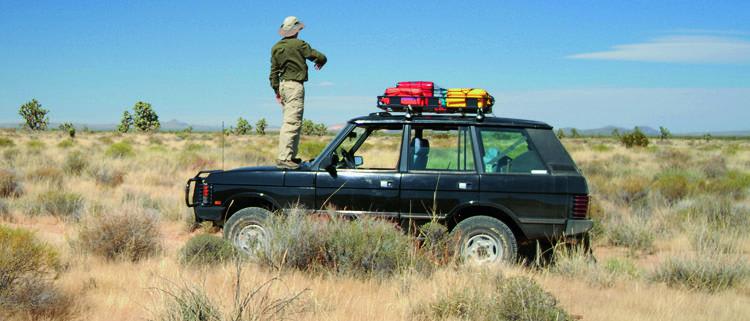 6
Trail Overview
This portion of the trip starts east of the California/Nevada state line. At first, it's not well marked and takes some patience to stay on the trail. You'll take a fun side trip to historic Fort Piute once you reach the boundary to the Mojave National Preserve. At this point, only street-legal vehicles are allowed to proceed. Dispersed camping is allowed along route unless posted otherwise. Pack out everything.
Difficulty
Moderate: Most of this route is easy, but several spots are steep, rocky and rutted. OK for aggressive stock 4x4 SUVs. Soft sand and muddy at times. Don't go alone. Carry plenty of water and gas. Flash floods possible. Route-finding is challenging. Follow cairns, which are always on the right. Free GPS waypoints can be downloaded from our website at www.funtreks.com.
History
Like many roads in the West, this route started as an Indian foot path and later became an important wagon road servicing mining operations and travelers heading west. The route's many natural springs provided life-sustaining water. In 1981, volunteers formed an organization called 'Friends of the Mojave Road.' They reopened the road for recreational and historic purposes, and are today committed to its preservation.
Status Reports
Trey Benke
May 27, 2023
Dusty
Washboard
Rough/Deteriorated
Rob Huebschmann
Mar 26, 2023