Main Staging Area Into the Desert
Best Time
Winter, Fall, Spring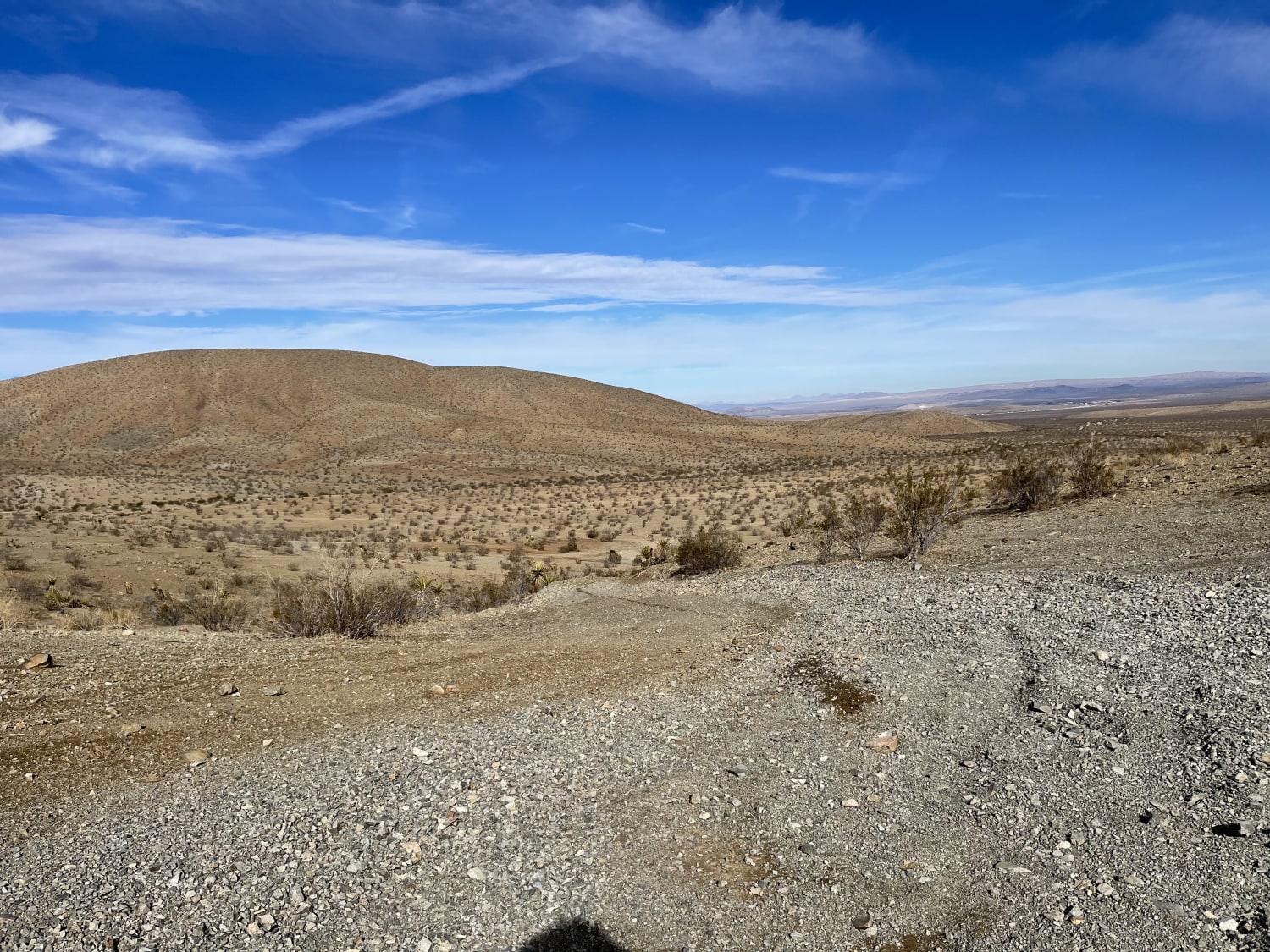 9
Trail Overview
This trail begins at the main staging area near the pit toilets and the gated rock quarry. The main trail begins with big hard packed wide rolling hills. Once you cut onto the side trail, it becomes narrow and sandy with a loose short hill climb at the beginning. The trail then snakes around through sandy sections with bermed turns, large whoops, and rocky sections. It's a great warmup to get out into the network of trails and get started. Be sure to watch for desert wildlife, birds of prey, coyotes, and even a desert fox. This is also a habitat for the desert tortious, so please be aware of them and stay on the existing trails to help protect their habitat. There are 2 bars of LTE cell service in and out.
Difficulty
Soft sand sections, short hill climbs, and long whoop rhythm sections. Trail was run on a dual-sport Moto
History
Located in the Mojave Desert of Southern California, Stoddard Valley OHV Recreation Area offers a diverse landscape for off-highway vehicle recreation. It is characterized by steep rocky mountains, rolling hills, open valleys, and winding sandy washes.Most area visitors ride motorcycles or ATV/UTVs or tour the area in four-wheel-drive vehicles.The eastern portions of the area and the Stoddard Mountains are considered the most challenging places in the park to ride. The broad expanse of the central valley and southern portions are for the novice and are used to improve the skill of the rider. There are areas to the west of the Slash X entrance that become a challenge for the intermediate rider. This 53,000-acre open riding area will offer a challenge to every degree of expertise and type of vehicle from the motocross racers to the beginning Quad rider. Four-wheel drive clubs offer events in this area because it has a diverse landscape and a riding experience for everyone. Know Before You GoThe desert tortoise, a state and federally listed threatened species is found within the riding area.DEEP MINE SHAFTS EXIST IN THE RIDING AREA! PLEASE AVOID THESE AREAS AND STAY AWAY FROM MINE SHAFTS!Out of State Vehicles: OHV users must comply with all California rules and regulations governing Off-Highway vehicles. Please see below for a partial list of key regulations and visit the California OHV Page for more information.Weather: The area is hot and arid, with summer high temperatures ranging from 100 to 120 degrees F. Winter low temperatures may drop below freezing with highs in the 70's. Typical of the desert, winds are frequent and strong, and humidity is generally low.Off-Highway Vehicle UseThe following partial list of regulations and tips should help OHV users and other recreationists appreciate and enjoy the use of these public lands.OHVs owned by California residents must be registered with the California DMV and must display a valid "Green Sticker" or "Red Sticker".If you are NOT a resident of California and your OHV is not registered in your home state, you are required to have a NON-RESIDENT Green Sticker OHV permit.On the ground, motorized vehicles should yield to non-motorized craft and aircraft.OHVs must be equipped with an approved muffler, brakes, and spark arrester.It is illegal for anyone who is under the influence of alcohol or drugs to operate an OHV.It is illegal to bring, dispose of, or possess any glass container, empty or not, within the open area.It is illegal to bring, dispose of, or possess any firewood containing nails, screws or other metal hardware within the open area.NO PALLETS!It is illegal to possess and/or discharge fireworks.Persons on an ATV under 14 years of age must be supervised by a parent or guardian.All persons regardless of age, who operate an ATV on Public Lands must wear an approved safety helmet; Carrying passengers is prohibited on ATVs; Remember--Safety First, Every Ride, Every Time!
Technical Rating