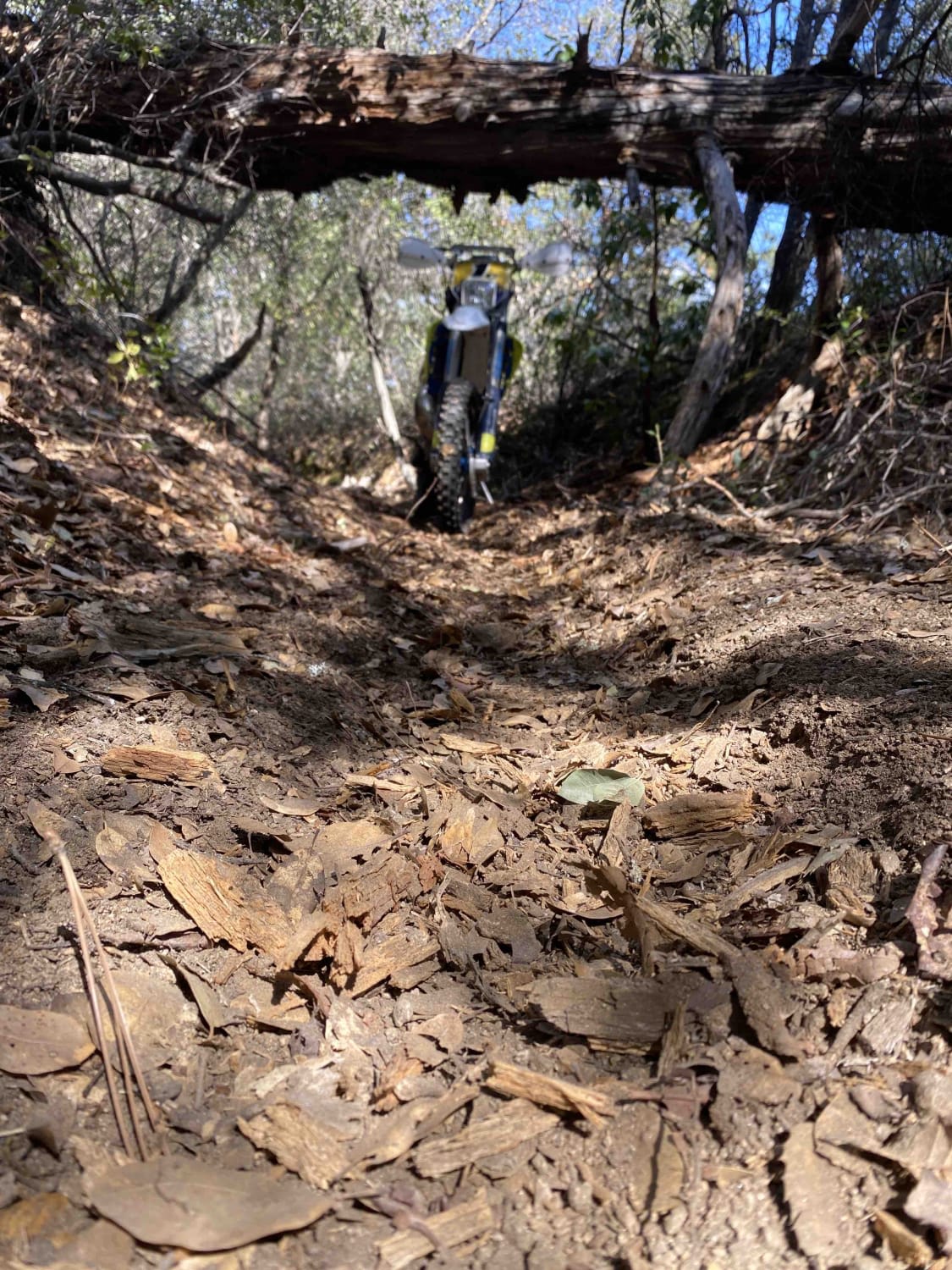 7
Trail Overview
This is an area of BLM land on the North Fork of the Mokelumne River off Highway 26, just outside of Red Corral, California. Parts of the trail are un-maintained dirt roads, sections of which are rocky and washed out. The other part of the trail is in the abandoned flume or up on the levee alongside the ditch. Down in the ditch, the surface is soft, loose, loamy soil. Up on the levee, it is more hard-packed dirt. Riders can expect log and rock obstacles and some long, steep climbs. Making a loop and running it several times is guaranteed to give a great workout on some moderately technical riding. Run the loop multiple times with the stopwatch to see if you can improve your time. While there are some roads, most are very overgrown with brush, essentially making the area only accessible to motorcycles. Portions are solely single-track. One lap around the loop is approximately 4 miles.
Difficulty
Wash outs, ruts, rocky sections, and long steep sections add to the difficulty. This area can be ridden year-round, but wet times of year expect the difficulty to increase significantly.
History
The Upper and Lower Standard ditches were used to supply water to mining operations during the Gold Rush. The ride will take you past remnants of a portion of wooden flume that was used to get water across areas where the ditch could not be practically constructed. There is at least one old mining cabin in the area that is a short ride off the main loop.
Technical Rating