Bronco Peak
Primary route through Corral Canyon OHV area with a big climb and steep descent.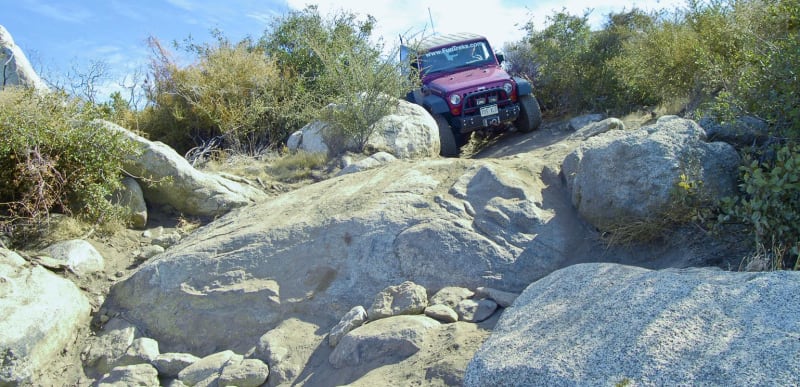 8
Trail Overview
If you are exploring the Corral Canyon OHV Area, this is the main 4-wheel-drive trail. Most of the trails are specifically for ATVs and dirt bikes, but this one is open to 4X4 vehicles and is often combined with Sidewinder, Trail #90. Climb the trail to the top of Bronco Peak and follow the steep, 800-foot descent to Los Pinos Mountain Loop, Trail #89. Bobcat Meadow Campground (fee area) is a great place to set up camp for the night.
Difficulty
Difficult: This trail will test your articulation to the max. It's extremely tight with large boulders and few bypasses. Body damage and rollovers are not uncommon. We recommend front and rear lockers.
Technical Rating