Taylor Lake/Lucky S Mine/Kettle Rock Lookout Loop
Best Time
Spring, Summer, Fall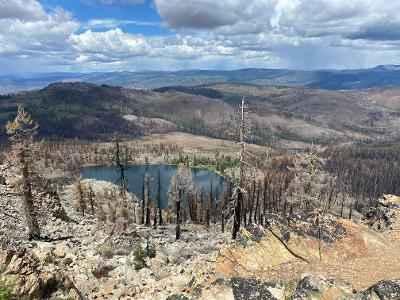 4
Trail Overview
The trail has smooth flowing sections, loose, rocky climbs, and hardpacked rocky roads with seasonal low water crossings. The road up to the lookout is steep with loose rock. Leading up to and past Taylor Lake is a hard-packed rock trail that is best traveled with high-ground clearance vehicles. At Lucky S Mine there is a 100-yard section that can be muddy and rutted.
Difficulty
Portions are very rocky, sometimes loose.
History
The Lucky S Mine was an active copper mine in the early 1900s, and there are several intact buildings and tailings to explore.
Technical Rating