Alice Mine
Best Time
Spring, Summer, Fall, Winter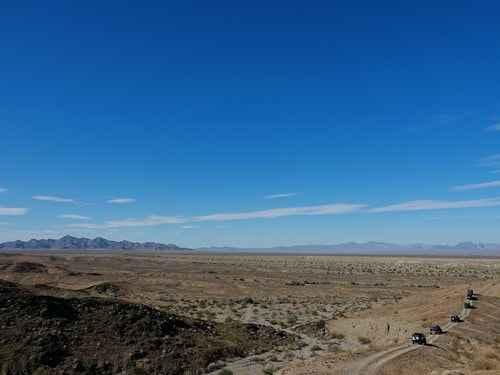 5
Trail Overview
This is a short trip to go inside an old gold-copper mine with several levels. There is not much left on the outside of the mine. The main entrance is just behind the Jeep in this photo. Tailings above the opening indicate the upper level of the mine. Alice mine is located in a canyon of the Riverside Mountains. The roads are generally easy with only one slightly difficult area close to the mine. Most of the trail is over a flat desert that surrounds the mountains.
Difficulty
Uneven, rutted dirt trail with loose rocks, sand, erosion, and washes. Potential water crossings up to a foot deep, mud holes, and obstacles up to 18", including ledges and short, steep grades. Roads are typically one vehicle wide with places to pass.
Status Reports
There are no status reports yet for this trail.