Tip Top Mine
This is just one of the roads in the popular Table Mesa area.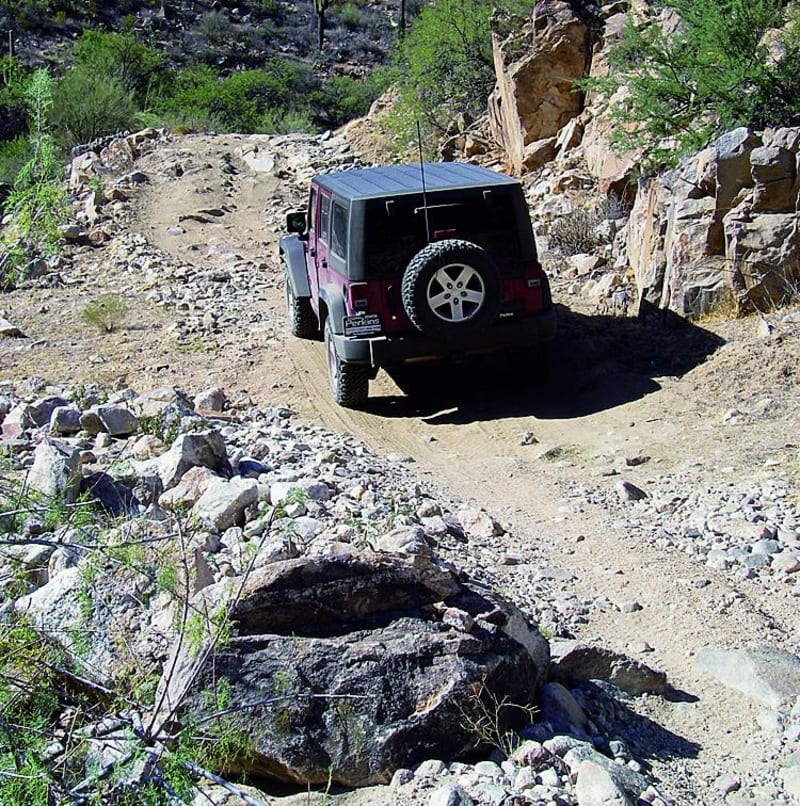 7
Trail Overview
Take your time to experience everything there is to do and see here. You'll wind around a main road taking you to a lot of some great old historic locations like Indian Fort and the Tip Top Mine.
Difficulty
Moderate: The trip is fairly easy to Waypoint 05. After that the road winds along a sandy gully, where conditions vary depending on recent storms. Most stock high-clearance SUVs with 4WD can reach the mine.
History
The Tip Top Mine was active in the 1870s. Ore from the mine was milled in the town of Gillette. Ruins of the Burfind Hotel still stand in Gillette; however, the town is on private land and recently the land owner barricaded all entry roads to the townsite. The Indian Fort (a.k.a. Indian Mesa) may have housed as many as 200 Indians at one time. Water and sand from the Agua Fria River provided the ingredients for their pottery. If you find any pottery shards, do not remove them.
Technical Rating