Rice Peak
This is a very steep climb to the top of Rice Peak.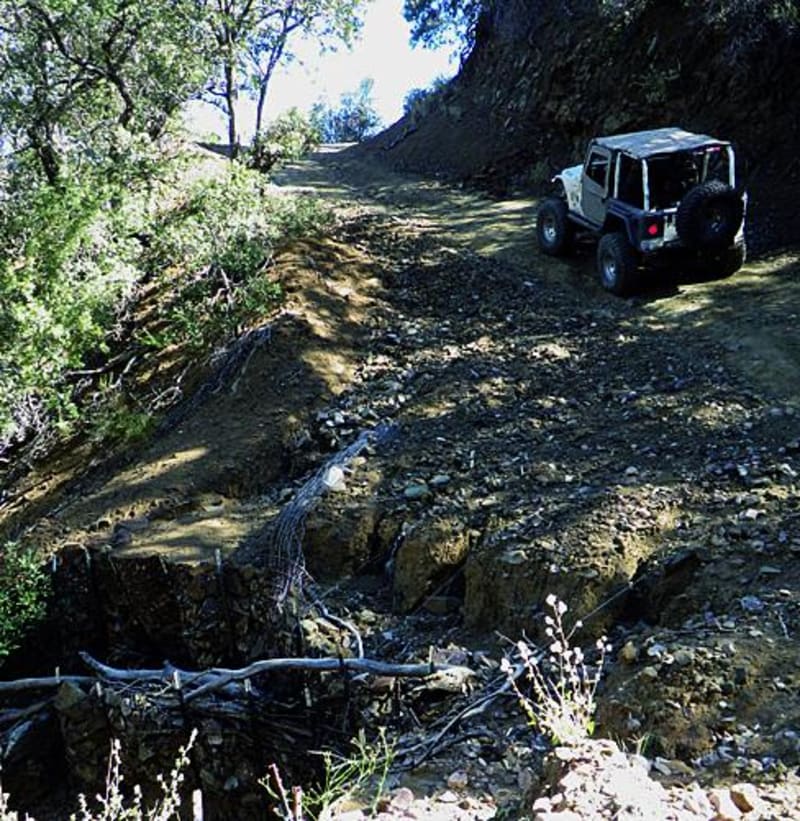 8
Trail Overview
A fun, challenging trail with great views from the summit. ATVs, UTV, and dirt bikes will enjoy the narrow side roads. There are a lot of options for camping along this trail, including the Forest Service Peppersauce Campground east of the trailhead. The Tuscon Rough Riders 4x4 Club repair and maintain this trail.
Difficulty
Difficult: The final climb to the top is very narrow and deceptively steep. There are no major obstacles, but loose rock makes the steep parts very challenging. Make sure you are fully aired down for maximum traction. Aggressive stock SUVs with lockers can do it. Experienced drivers only.
Technical Rating