Red Rock Powerline
This trail takes you up through some amazing red rock country.
Best Time
Spring/Summer/Fall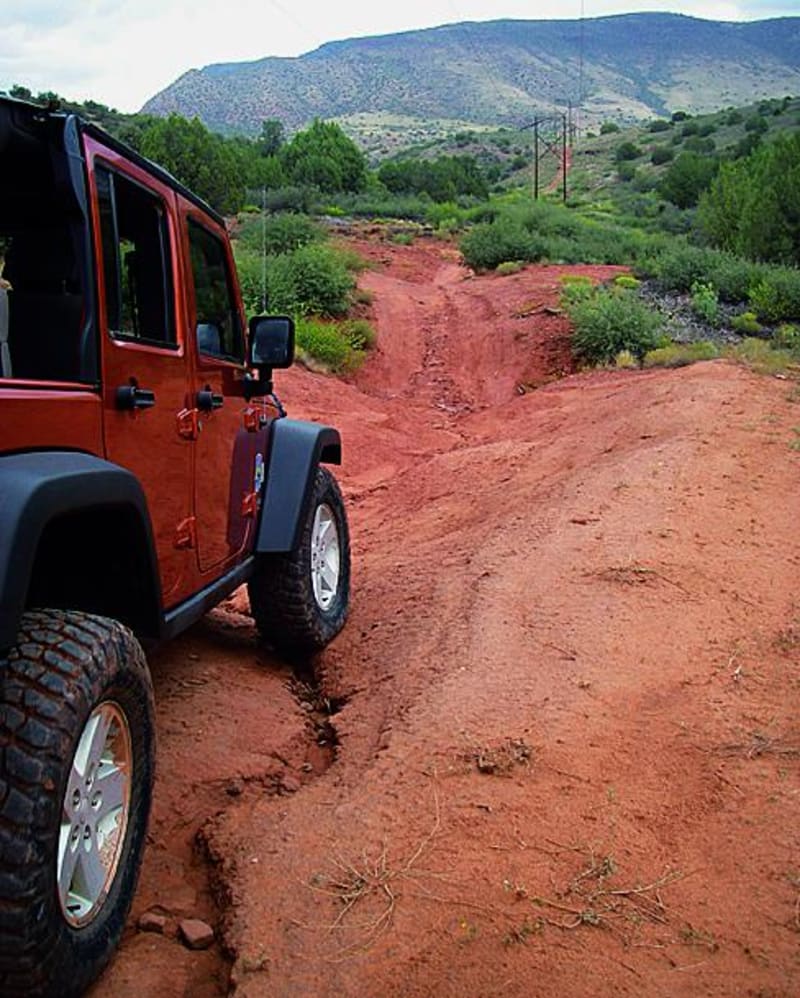 5
Trail Overview
Don't let the fact that this is a powerline road deter you. It is actually quite beautiful. The red rock and mountian views don't dissapoint, and you can head up to Sugarloaf Mountain if you have time. There is also a fantastic overlook into deep red rock canyon. Trail is open to unlicensed vehicles but make sure you stay on the designated routes.
Difficulty
Difficult: Much of this road is easy to moderate. However, there are just enough steep, ledgy spots to require a difficult rating. Stock, high-clearance, 4-wheel-drive SUVs might find this trail a bit challenging in spots, but a good driver should be able to get through with careful tire placement.
Technical Rating