Patagonia Mountains
If you enjoy ghost towns, you'll love this amazing mountain drive.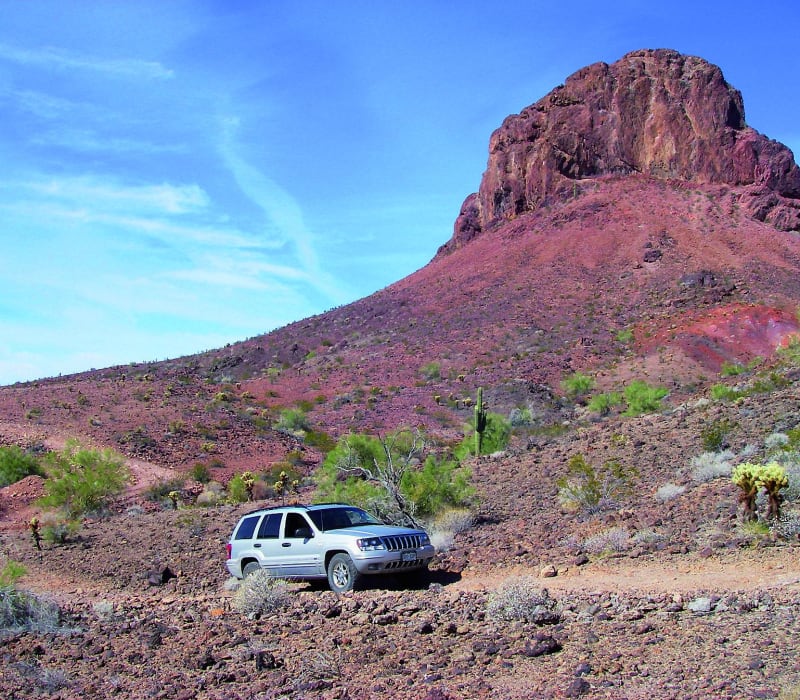 14
Trail Overview
This road takes you to some really impressive ghost towns. Harshaw and Dunquesne are quite well preserved, with some of the old structures still standing. This area used to be a boarder crossing point into Mexico, and boarder patrol still actively patrols the area. Its very popular with ATVs, and can get crowded at times. Be sure to stay on the numbered routes.
Difficulty
Easy: Wide dirt-packed road. F.S. 128 to the town of Duquesne has some embedded rock and steeper hills but still easy.
History
Washington Camp and Duquesne were major mining camps in the 1880s. Working closely together to support the mining operations in the area, they each had around 1,000 residents. It is rumored that George Westinghouse of the Westinghouse Electric company once lived in Duquesne. Source: www.ghosttowns.com/states/az/ duquesne.html
Technical Rating