Navajo Trail West
Best Time
Spring, Summer, Fall, Winter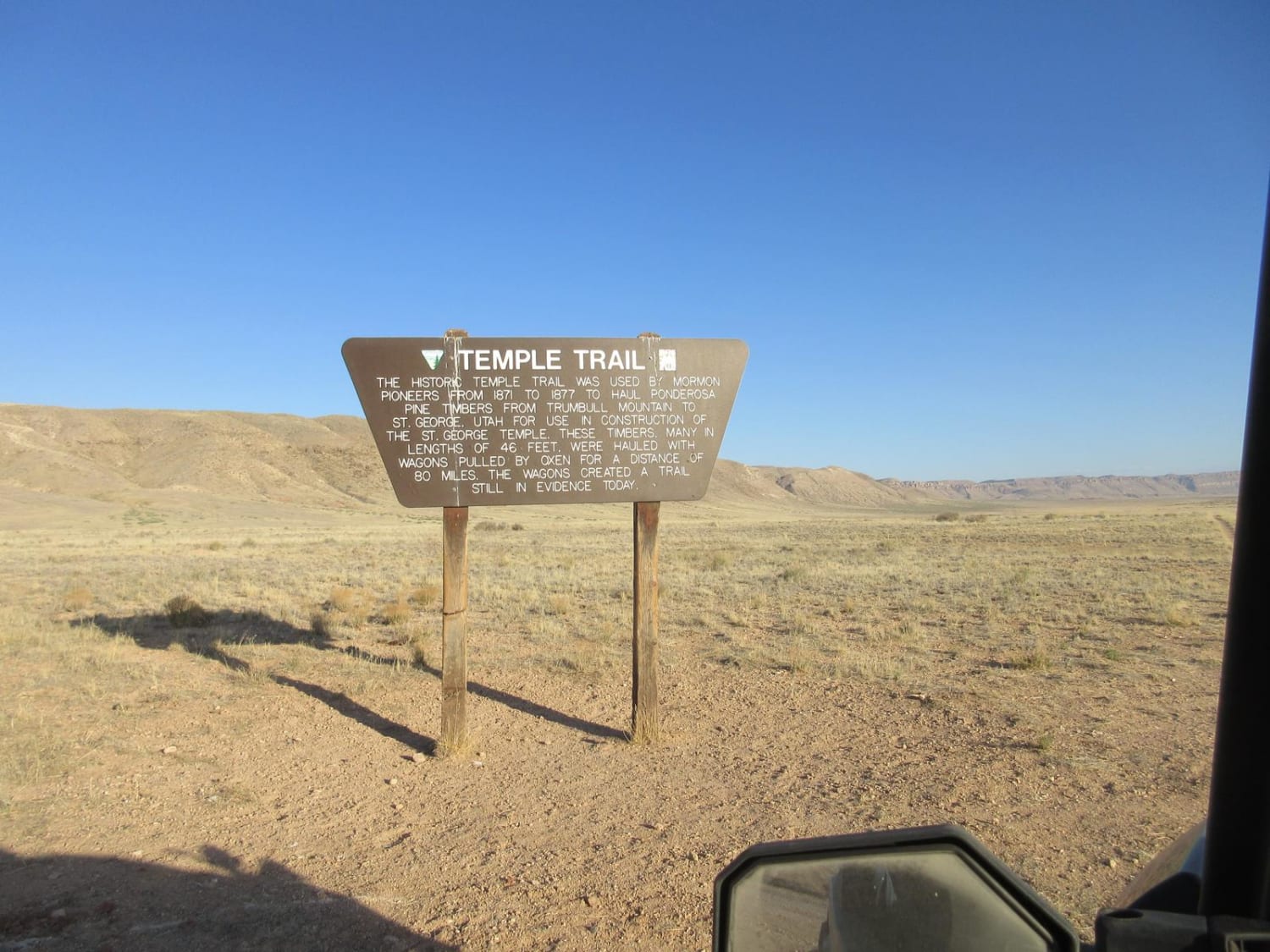 3
Trail Overview
The Navajo Trail is a road between BLM 1069 (Mount Trumbull Schoolhouse) and Colorado City. It also coincides with the Temple Trail near the Hurricane Cliffs and crosses many other popular trails including Antelope, Sunshine and Hurricane Washington. The portion of the Temple Trail was used by the loggers from Mount Trumbull that hauled lumber from the sawmill to St. George for use in constructing the buildings in the late 1800s. The trail is a road that is passable for most vehicles.
Difficulty
This is a gravel road that is maintained. There are climbs and descents as you pass through valleys and climb mesas such as the Hurricane Cliffs. The road is two cars wide and passable year round other than when a snow storm may limit passage for a few hours.
Status Reports
There are no status reports yet for this trail.