Muggins Mountain East Red Bluff
Best Time
Spring, Summer, Fall, Winter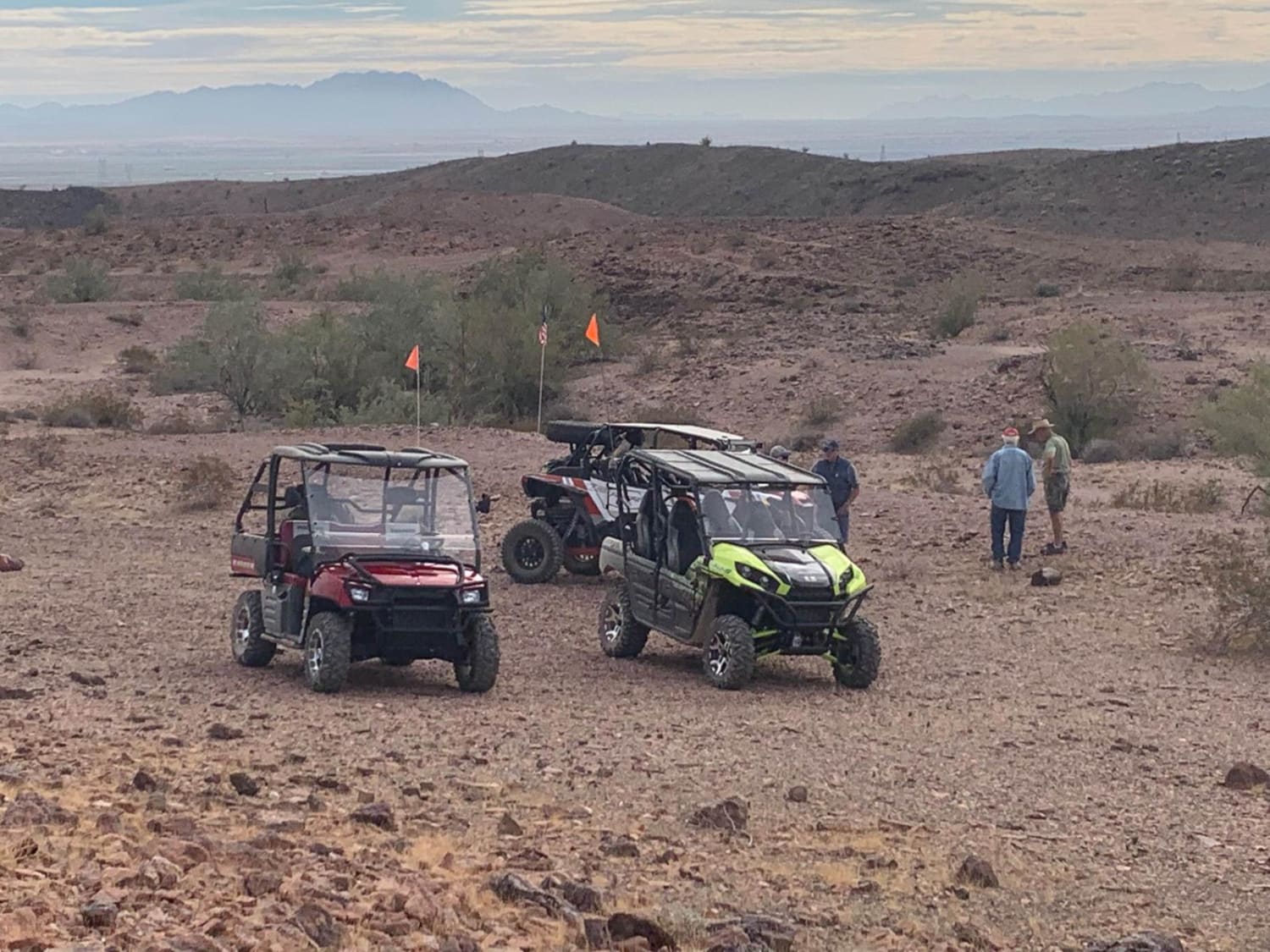 5
Trail Overview
This is a short scenic out-and-back spur (you come out the same way you go in) that leads to a rock-collecting spot that is popular with locals. On the way out and back there is scenic terrain composed of sandy washes, dry creekbeds, and some short, steep uphill climbs and downhill grades. Typical fauna includes lizards, snakes, horned toads, and colorful desert birds. Flora includes many species of cacti and desert plants. Sidenote: the northernmost point of this trail, also the turnaround point is adjacent to the southern border of the Yuma Proving Ground, which is closed to public travel, mainly because of unexploded ordinance. Venturing into this area without permission will set off remote alarms which could result in a visit by range authorities via helicopter, and fines for unauthorized entry.
Difficulty
Uneven, rutted dirt trail with potential for loose rocks and sandy washes. Potential for mud holes and trail obstacles up to 12", including ledges and steep grades. Roads are typically one vehicle wide with places to pass.
History
Most of these trails were blazed in the late 1800s to early 1900s by prospectors seeking gold and silver. Many old abandoned mining sites can be seen along the way.
Status Reports
There are no status reports yet for this trail.