Mount Trumbull School House Road (CoHwy5)
Best Time
Spring, Summer, Fall, Winter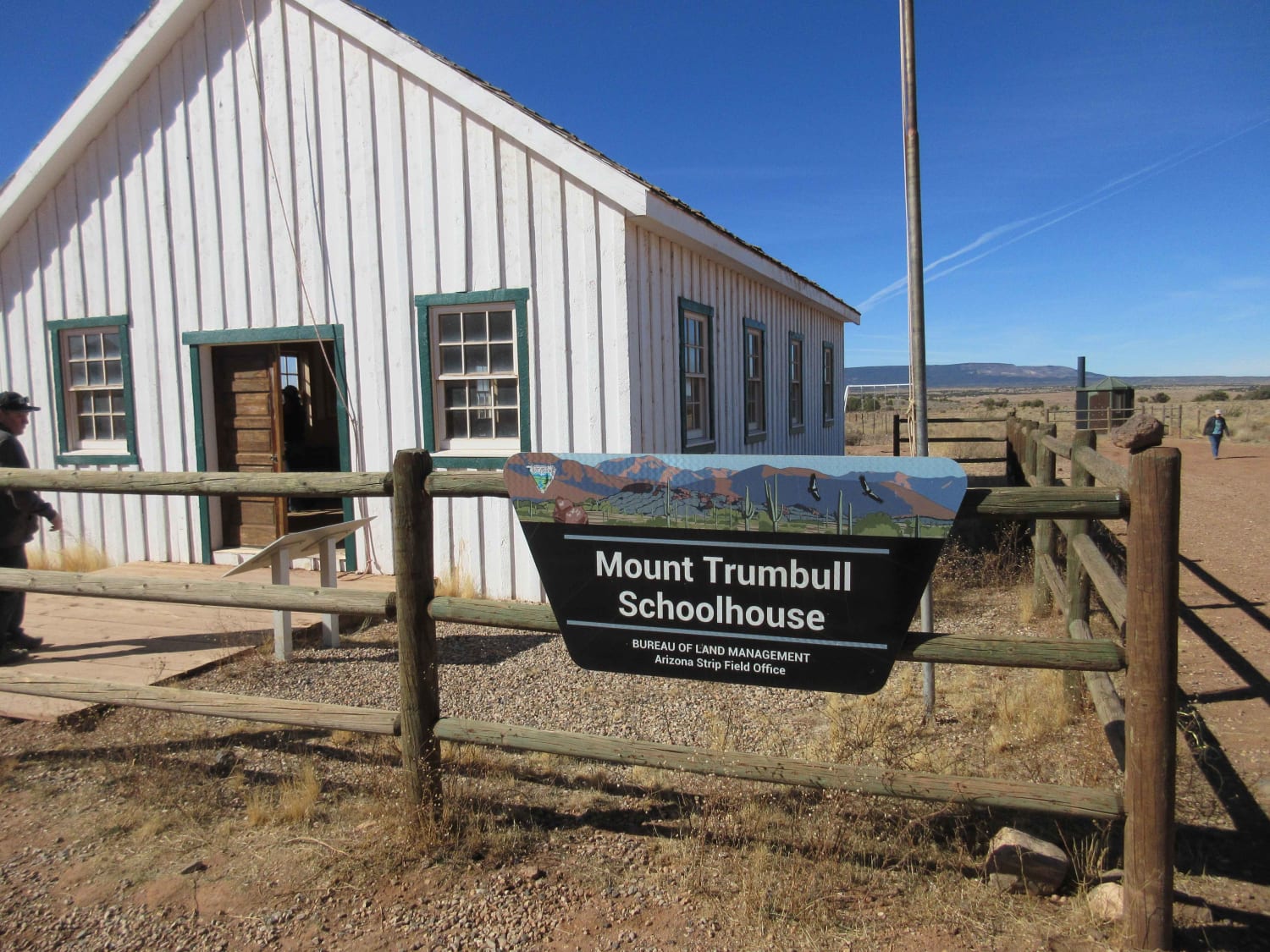 6
Trail Overview
This is the main road to many adventures south of St. George. The historic one-room schoolhouse at the end of the approximately 50-mile drive is a definite plus. This section of road trailheads many adventures along the way. At the northern end, there are adventures you will find on OnX on both sides of the road. Wolf Hole, Mokaac, Segmiller Mountain, and Black Mountain are just a few of the adventures you can find. Further south you will find Navajo Trail, Sunshine Trail, Temple Trail, and others that can be accessed. From the schoolhouse you can visit historic Mount Trumbull as well as both Tourweap and Whitmore Canyon overlooks to the Colorado River in Grand Canyon National Park. All of these have many exciting side trails to explore. At the schoolhouse, there is adequate parking for trailers and a primitive public restroom. Don't forget to walk through the schoolhouse and get a glimpse back in time.
Difficulty
The ride itself is on a wide, maintained gravel road that can become washboarded at times. There is local traffic on this road and care should be used when traveling on the road.
Status Reports
There are no status reports yet for this trail.