Monument Valley
Off-road driving is not allowed in the park, and to get into the backcountry, you'll have to hire a guided Jeep tour.
Best Time
Winter/Spring/Summer/Fall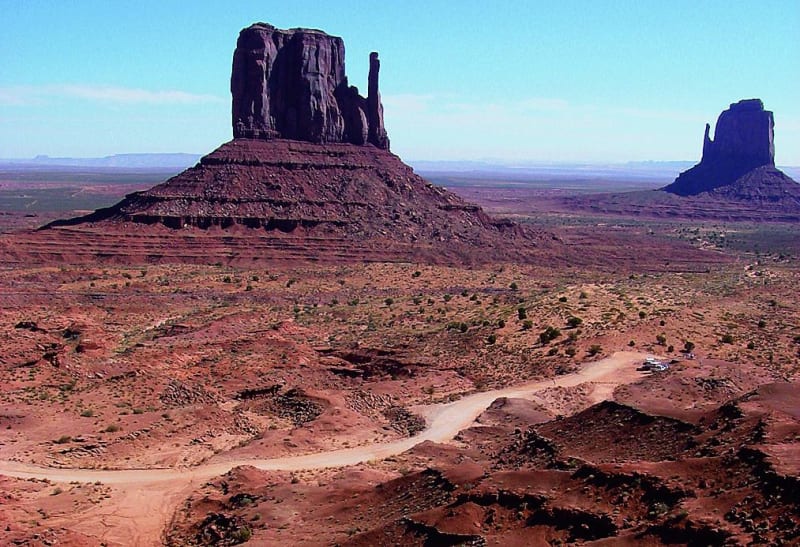 11
Trail Overview
Monument Valley Navajo Tribal park is home to one one of the largest American Indian tribes.One of the best ways to see everything there is to see here is to hire a guide, but you can also opt for a self-guided tour. There is a fee to enter the park. You'll love the towering buttes and beautiful red hughes. There is a visitor center and museum that are worth visiting. For full services you'll take a quick trip to Gouldings.
Difficulty
Easy: Mostly graded dirt road with small ruts and some soft sand. Occasional flash flood damage is repaired within a short time. High clearance is best, but ordinary cars can manage most of the time. Can get busy.
History
Monument Valley was added to the Navajo Reservation in 1884 by President Chester Arthur. But the area didn't become famous until it was featured in Western movies starting with John Ford's 'Stagecoach' in 1939. Many more movies followed. Today, Monument Valley gets about 500,000 tourists a year, many from foreign countries.
Technical Rating