Jumpup Point
If you have time for the long drive, the view is worth it.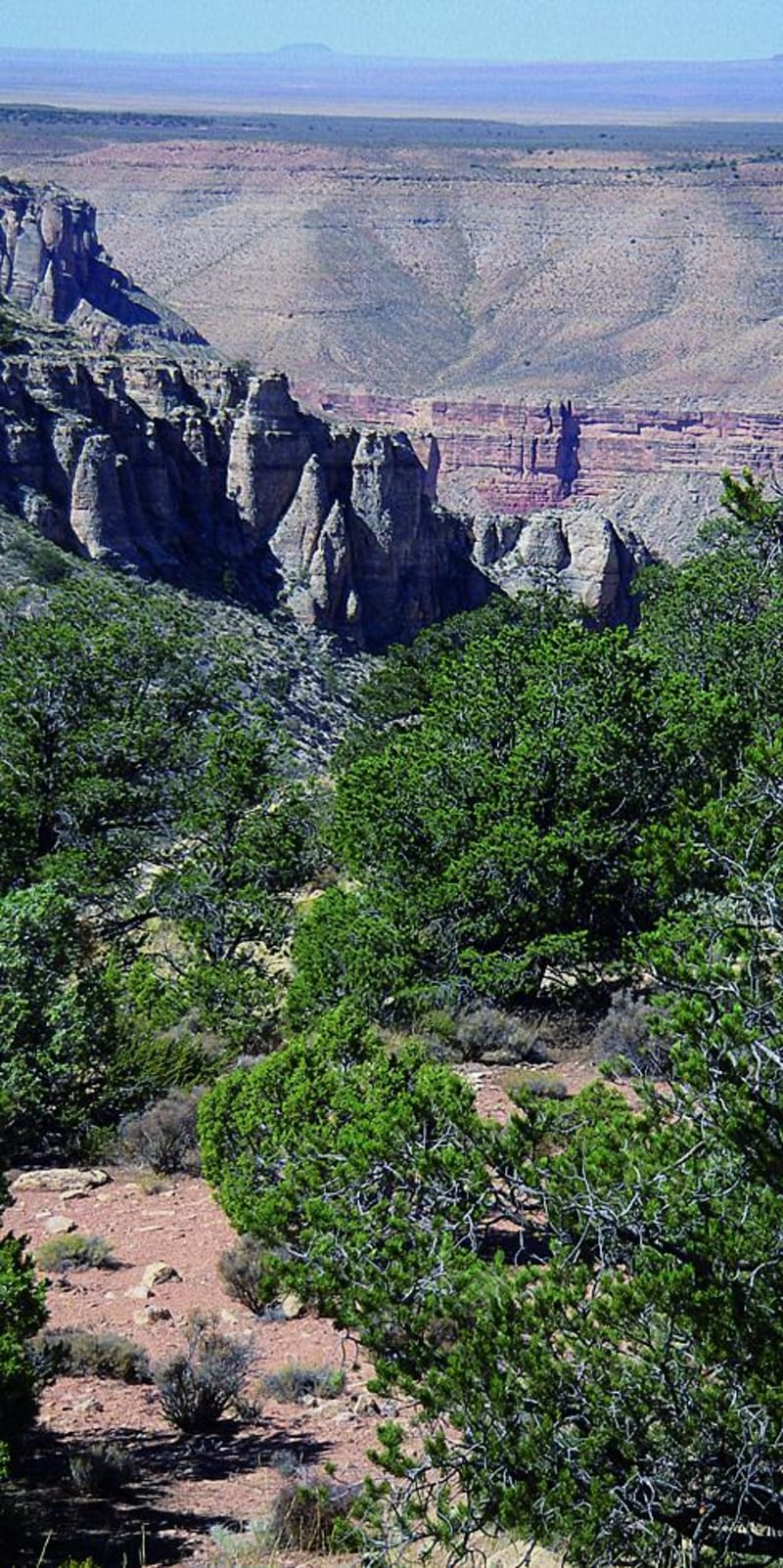 8
Trail Overview
Jumpup point is very remote, and it will take you awhile to get there. Be sure to bring water and some friends. You don't want to do this one alone. Once you're there, you'll be in some nice desert terrain with juniper, sagebrush and pinyon pine. A two-mile hike will take you to some really interesting pictographs in Snake Canyon Gulch. A great trail for ATVs and UTVs.
Difficulty
Moderate. Most of the trail is easy and smooth enough to move along at a good pace. It gets a bit rockier with steep sections along F.S. 201.
History
Jumpup Cabin was built in the early 1900s and once served as a ranger station. Cattle ranchers also use it for temporary shelter. At the time of our visit the cabin was in the process of being restored. Please leave the cabin as you find it.
Technical Rating