Hackberry Creek
Often refered to as "Powerline Road", this is a challenging trail that can be confusing to navigate.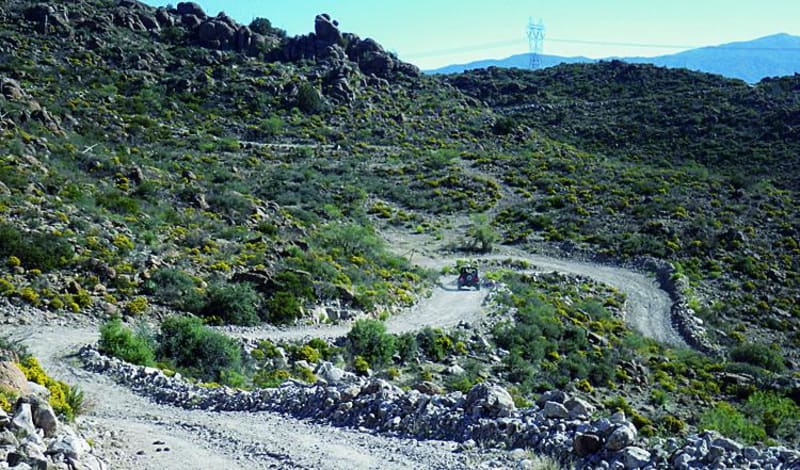 9
Trail Overview
You can mix it up on this trail, as there are multiple routes to take. Its especially challenging for ATVs and UTVs. The easiest route is still really challenging. There is an obstical where the trail meets Powerline Road that you can do bottom to top for the most extreme challenge. An alternate trailhead starts out behind Oak Flat Campground, but if you do this, go with someone who knows the route.
Difficulty
Difficult: The worst spot we found was 0.5 miles north of Wpt. 05. A very steep hill of loose boulders requires airing down to the max, differential lockers and a lot of patience. Hard-core vehicles only. Please remember that the mining company working in the area could grade any road at will, so conditions may change.
Technical Rating