Fir Point View
Best Time
Spring, Summer, Fall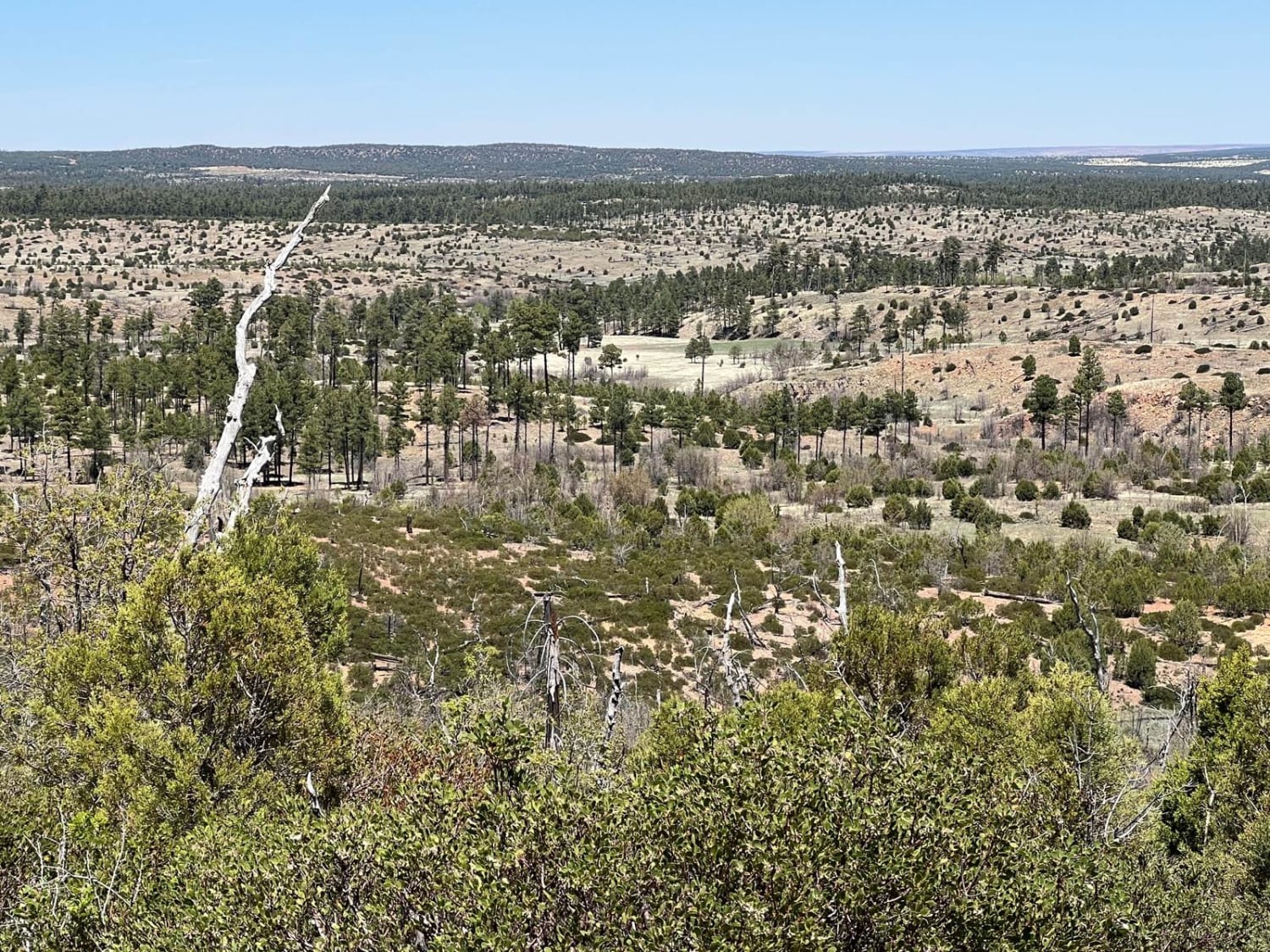 6
Trail Overview
This is an unmarked ATV/UTV, dirt bike only route due to the trees and bushes making it very narrow. Larger vehicles may be able to avoid some of the trees but some will prevent further travel and there are not many places to turn around. The route starts gradually climbing on both ends before a steep, rocky, eroded trail finally reaches Fir Point at 6,755 ft elevation. There are panoramic views to the north, from Fir Point, looking at Bryant and Wood Canyon.
Difficulty
This steep route has loose, large rocks and numerous washouts. Erosion has caused deep ruts.
Status Reports
There are no status reports yet for this trail.