Elvis Trail
This trail will challenge even the most experienced drivers.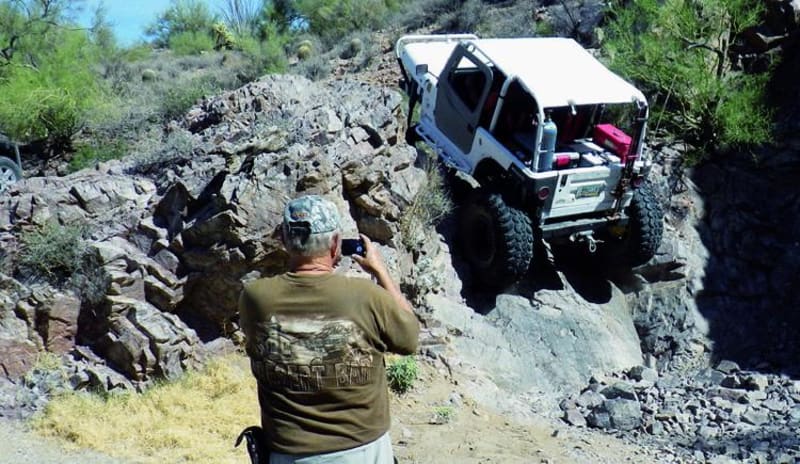 10
Trail Overview
Multiple extreme obstacles are scattered along this trail that follows a lownsandy wash. Even the bypasses to these obstacles are difficult. You can exit on the sideroad that takes you back to Sandman Road if you have trouble with the first obstacle. ATVs and UTVs will find this trail especially challenging.
Difficulty
Difficult: Narrow rocky lanes with tight turns and tall sharp ledges. And that's just the bypasses. The hardest lines will challenge the most aggressive rock buggies. Our new Rubicon, with a 3-inch lift, just barely got through taking all the bypasses.
Technical Rating