Chivo Falls
Spend a day exploring the trails and cool features of this popular area.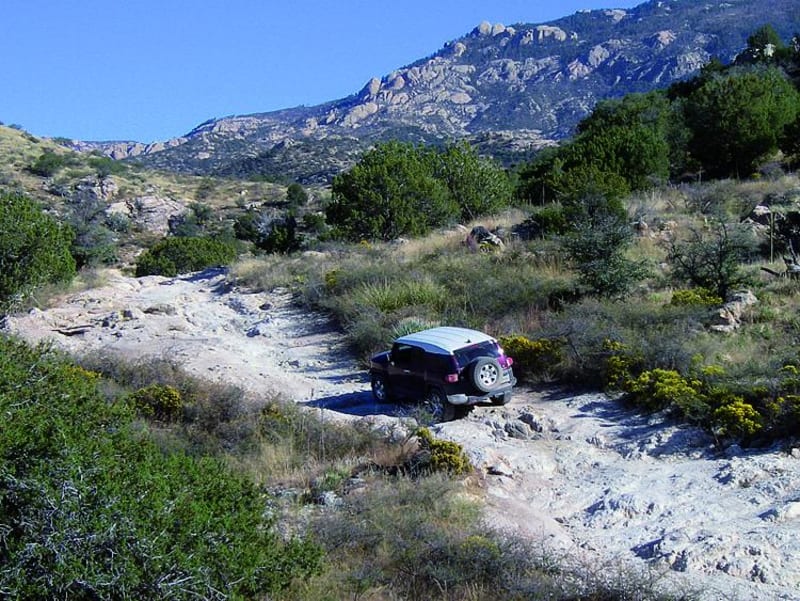 10
Trail Overview
"Three Feathers" obstacle is the highlight for serious offroaders. Three choices of difficult, more difficult and almost impossible are available here. In addition to epic challenges, you'll see some unique features like Chivo Falls and some deep water pools. It is busy on weekends here with all types of offroad vehicles.
Difficulty
Difficult: Steep and rocky with a few sandy stretches. In addition to 'Three Feathers,' there are several other challenging obstacles. Just before Chivo Falls, the trail gets very steep and tippy. After a rain, deep water crossings are possible. Route-finding is challenging. Not recommended for stock SUVs unless you don't mind a dent or two.
Technical Rating