Canyon De Chelly
Best Time
Spring, Summer, Fall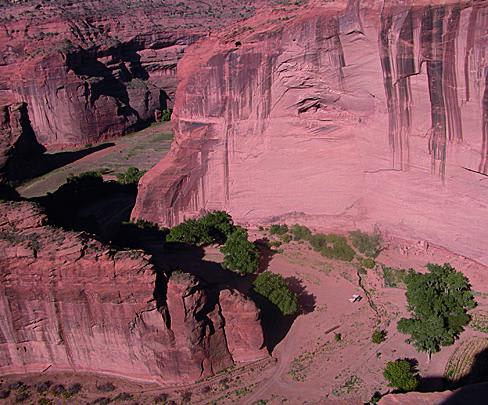 8
Trail Overview
This park sits entirely on Navajo tribal lands. Beautiful ruins, Indian writings and phenomenal scenery are just a few of the perks you'll experience here. You can take a guide along with you, or use a private company for a canyon tour. It is simple to do, just head to the Visitor Center. There is camping available in the park for a fee. Pets are not allowed.
Difficulty
Easy: 4WD, high clearance required. Soft sand, water crossings, ruts, steep spots. In rare situations, canyon closes from high water.
History
Your guide will give you an in-depth explanation of history, native customs, meaning of Indian writings, canyon geology and much more. We were impressed with our Native American guide, Benjamin.
Technical Rating