Bar M Road
Best Time
Spring, Summer, Fall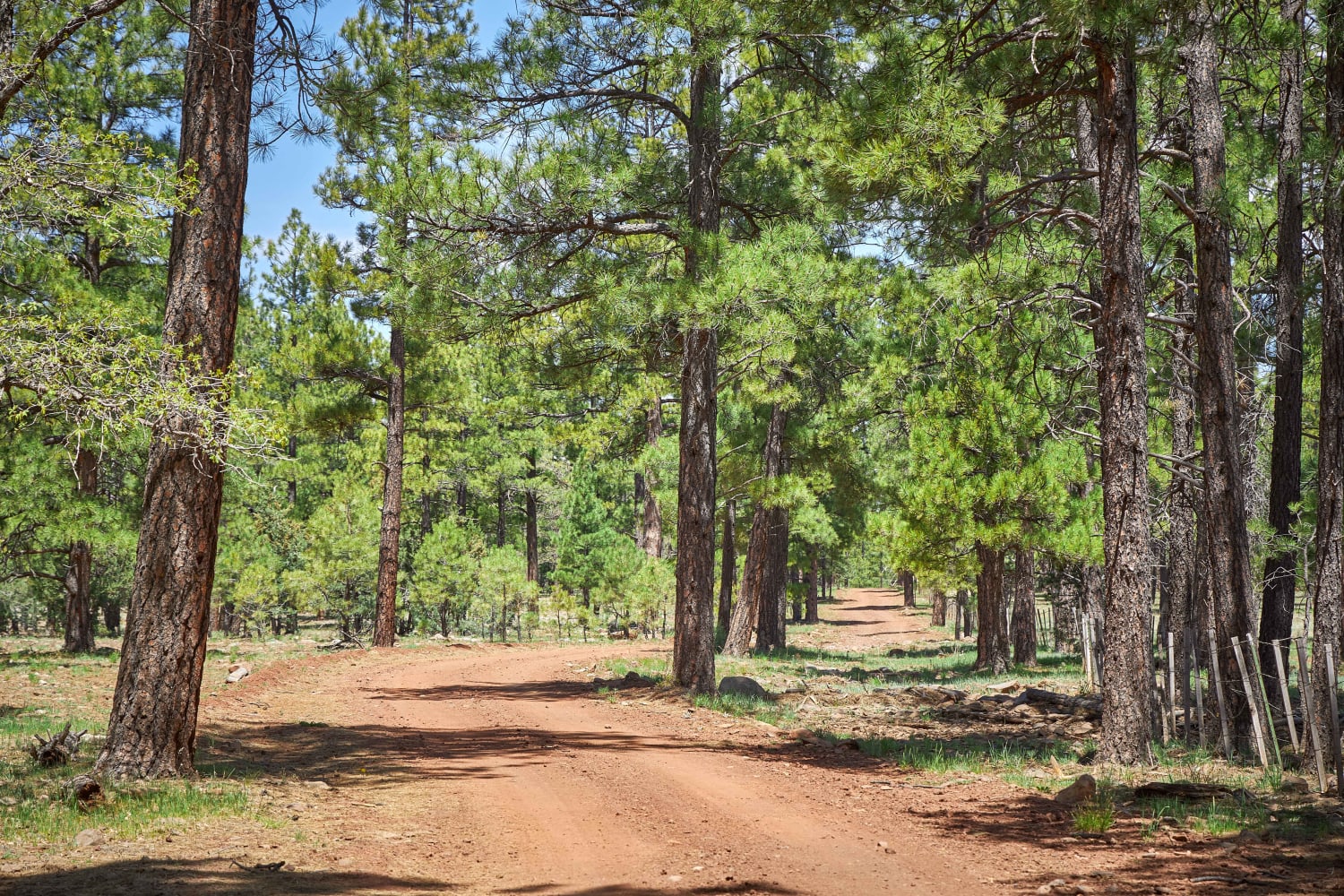 18
Trail Overview
This rough forest road has sporadic pull-through primitive campsites scattered throughout, though sites are more densely dispersed closer to the I-17. With no obstacles over 12", this road is clearly unmaintained and could prove challenging after rain or snow. You'll weave between the mixed pine of the Coconino Forest. On the way, stop off at the Observation Tower at the top of Lee Butte.
Difficulty
Unmaintained road that could prove challenging after rain or snow.
History
On the east end of Bar M Road, the hundred plus-year-old Brolliar Cabin sits on the edge of an alpine meadow. Born in Iowa, David Brolliar built his one-room cabin in 1911 and raised cows and crops on the prairie now known as Brolliar Park. He lived there alone until his death in 1938. Today the cabin makes a great spot to watch elk, deer, and pronghorn grazing on the park. A small pond beside the cabin often hosts migratory geese. The cabin is a short walk from the road. Farther west along the trail, ranchers use the forests and parks for summer grazing, just as they have for the last century. Branded cattle roam wild until the fall roundup when they are moved to lower elevations and winter pastures. The road nostalgically passes an old corral, battered and worn, but still in use.
Technical Rating