Apache Trail
This trail offers phenomenal views of Canyon and Apache Lakes.
Best Time
Spring/Summer/Fall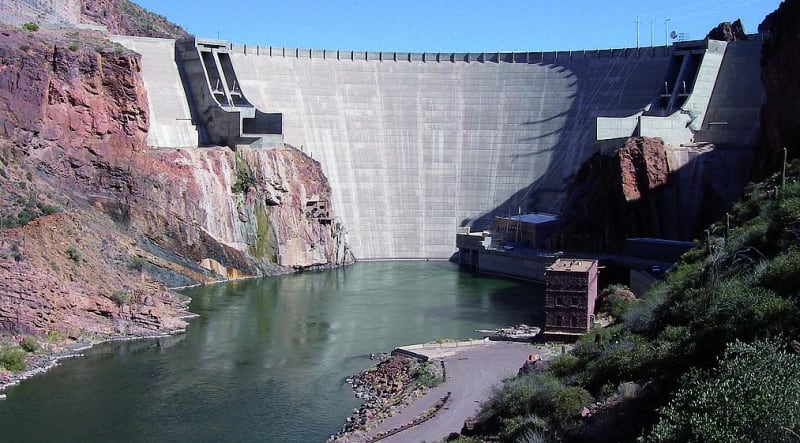 8
Trail Overview
A meandering road that starts up on the mountainside above Salt River Valley, then decends into Fish Creek Bridge. You'll drive along the Salt River and eventually come out of the valley at Theodore Roosevelt Dam. Superstition Wilderness is just south of the trail, where you'll find a huge network of hiking and backpacking trails. Unlicensed vehicles are not allowed.
Difficulty
Easy: Starts paved then changes to well-maintained dirt suitable for passenger cars. Watch for blind curves and tight switchbacks near cliff edges.
History
The Apache Trail was developed to haul supplies for construction of the Roosevelt Dam in the early 1900s. Theodore Roosevelt attended the dedication of the dam in 1911. Decades later there was concern that the dam would not survive an earthquake and a new dam was built over the old one. At that time it was raised an additional 77 feet, which increased the capacity of Roosevelt Lake by 20%.
Technical Rating