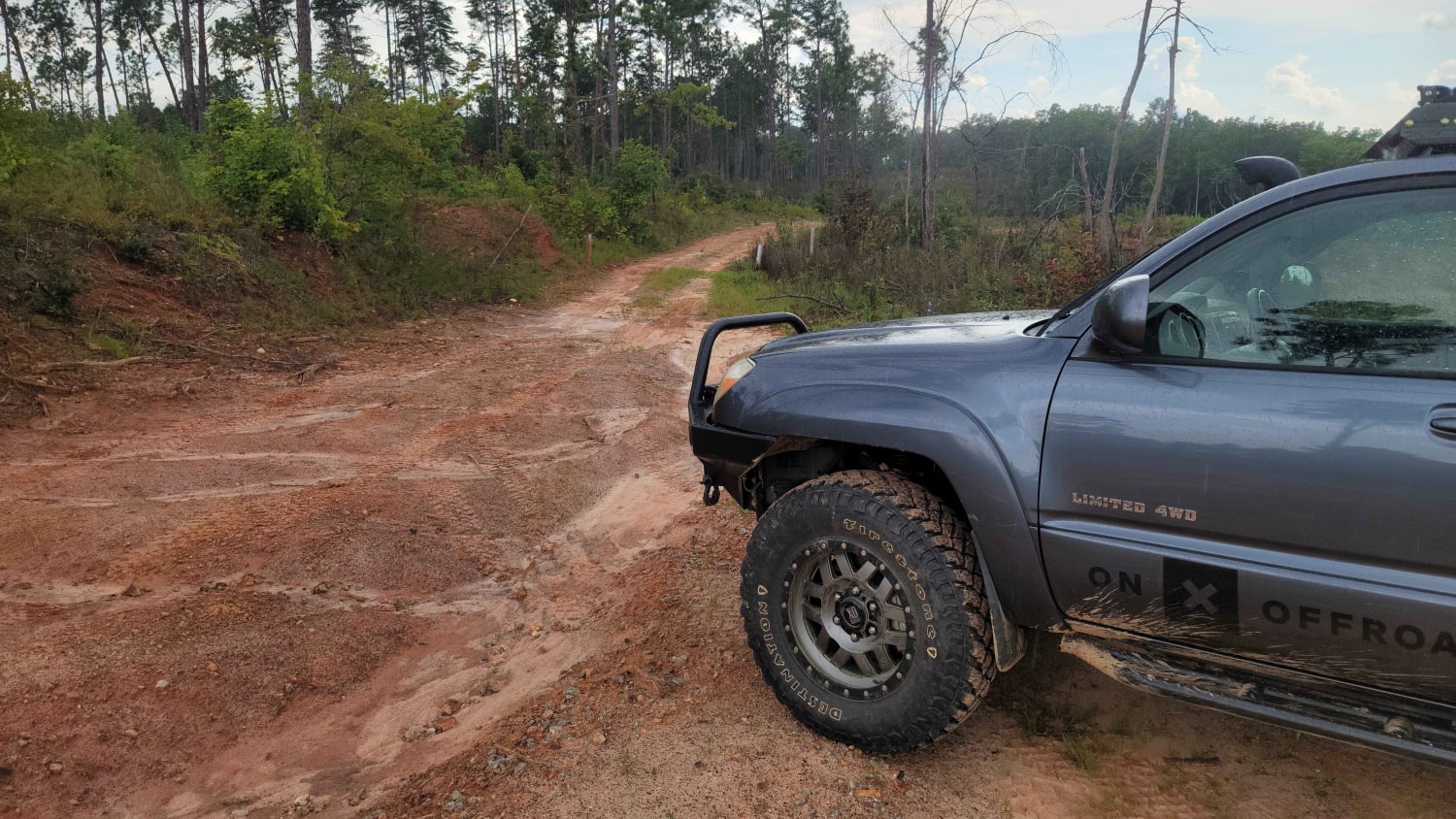 8
Trail Overview
Foothill's Cutover is a side trail that spurs off of USFSR #512A. It is not accessible from the opposite end, as it dead-ends at private property. It is a dense section of the Talladega National Forest that isn't traveled enough to receive a dedicated trail name on the Motor Vehicle Use Map but is cleared wide enough for heavy agricultural equipment to access firebreaks along with private property. This trail has soft, silt-like mud that usually doesn't hold water but makes a vehicle slow down instantly when crossing it. Due to the main traffic being forestry equipment, there is an abundance of tree limbs, stumps, and brush left behind from the clear cuts that can cause potential flat tires and vehicle damage.
Difficulty
This trail hosts Alabama's red clay and fine loose rock paired with heavy brush and saplings. Trail conditions can deteriorate quickly in seasons of heavy rain.
History
This trail has been named Foothill's Cutover as many parts of this trail give a beautiful view of the foothills of Cheaha State park, a view that most see from the state park, but never from inside the valleys.
Technical Rating