La Mision - Valle de Guadalupe
Best Time
Spring, Summer, Fall, Winter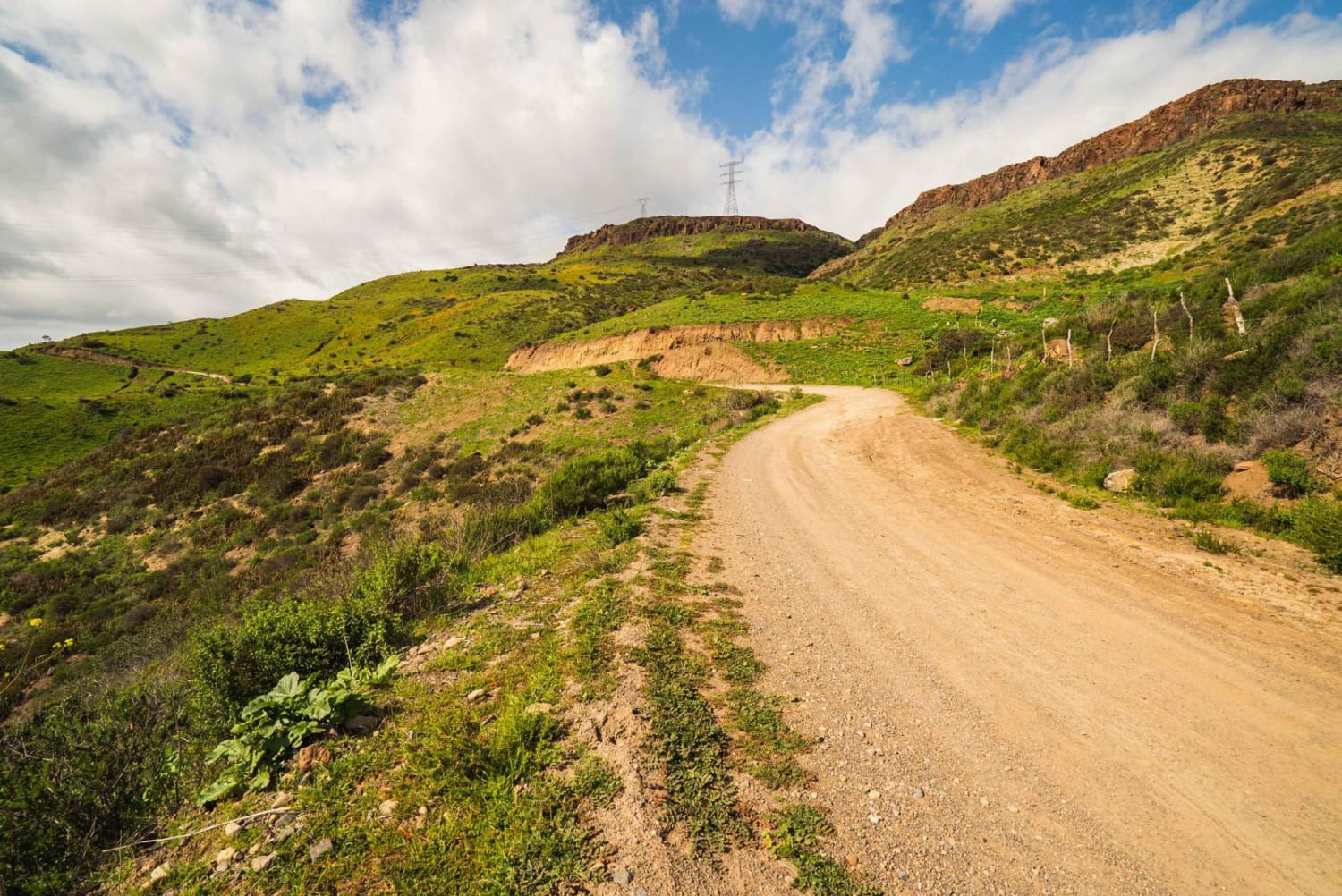 17
Trail Overview
Traveling from La Mision to wine country in Valle de Guadalupe. This route passes farmland, valleys, and great views of the pacific ocean, at points and terrain, varies from rocky sections to smooth dirt roads. The route passes by the Kumias Indigenous Town near the midpoint. This trail is easy when it's dry and no 4WD is needed.
Difficulty
Most of this trail is comprised of dirt and lose rocks, with a few sections of unmaintained trail that can vary in conditions and grade dirt roads.
History
The Kumiaicommunities are located in the coastal plateaus of the municipalities of Ensenada and Rosarito, and in the municipality of Tecate.The Kumiai developed agriculture since pre-Hispanic times, which gave them the possibility of maintaining estancias on a wide travel route according to the availability of water sources, and consequently developing complex forms of organization. But at the end of the missionary period, they had already been reduced to a process of sedentarization and progressive abandonment of their practical and traditional knowledge, which deepened with the arrival of colonizing and surveying companies, dedicated to mining, agriculture and livestock, which reduced their territory and transformed the natural environment, affecting the reproduction of their culture based on hunting and gathering.The Kumiai are characterized by their joy and their festivals such as the kuri kuri that does not have a ritual or religious purpose but is distinguished by its traditional dance and singing. On the day of the dead they clean the graves, arrange them with flowers and light candles at night.
Technical Rating