San Javier Mission
Best Time
Spring, Summer, Fall, Winter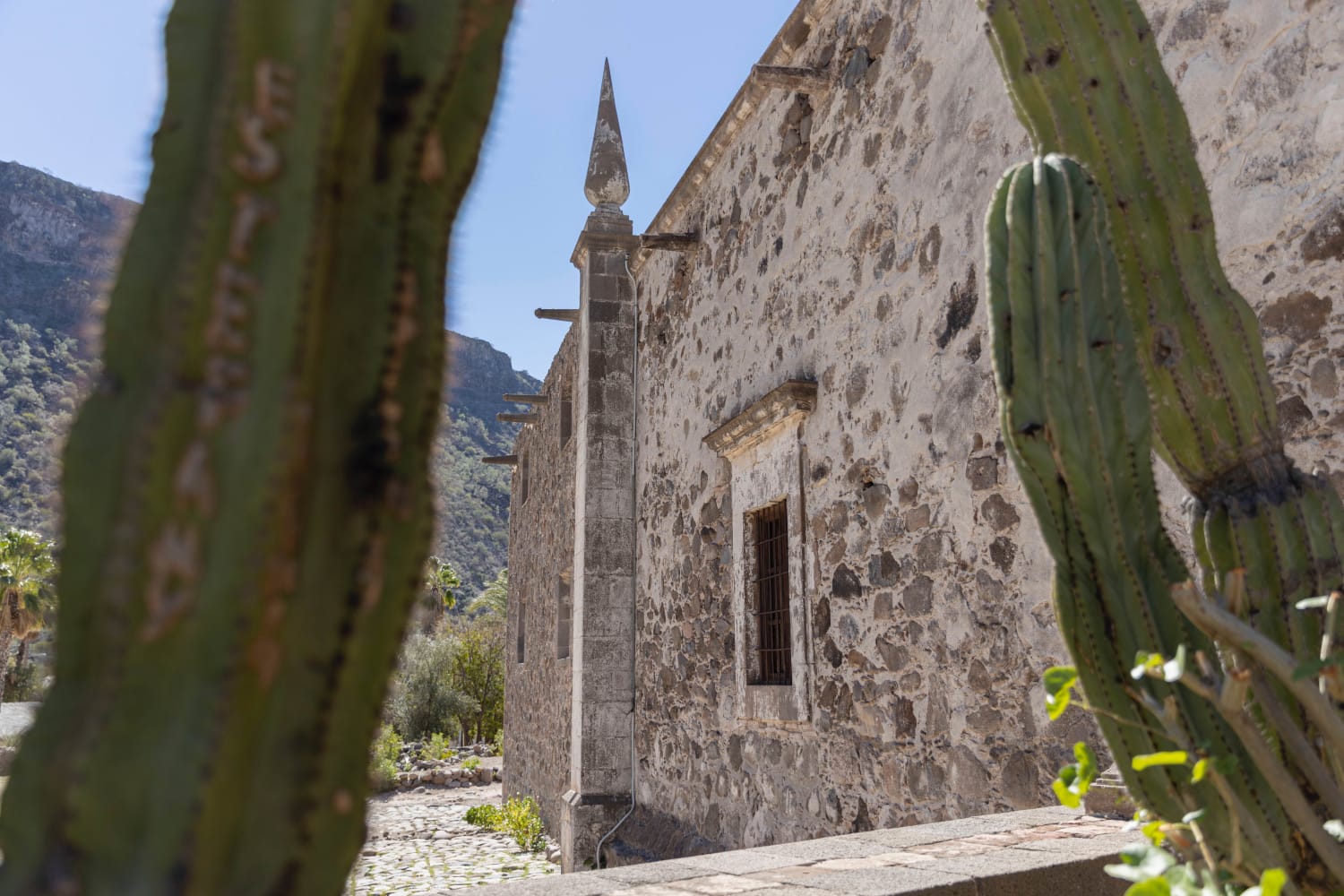 11
Trail Overview
This route is primarily an even dirt track with just a few rocky sections sprinkled in. The road winds down between dried-out river beds, cacti, ranches, and a few small forested sections. There are a few homes and ranches throughout the trail, so it is lightly trafficked by locals. There are many activities on either end of the trail, from historical missions to cave paintings and restaurants.
Difficulty
This route is mostly dirt and rock. There are no big obsticles and can bee done in most vehicles, there are sections that are rough or rutted out from Baja races and wash outs.
History
Mision San Francisco Javier de Vigge-Biaundo was established in 1699 after San Francisco lead a team of soldiers and a few Cochimi guides into the Biaundo valley in search of a more agriculturally friendly land for his mission. The Cochimi that already lived in this site were receptive and allowed 30 of their children to be baptized, San Francisco returned soon after and began construction of his mission. The Mission was temporarily closed in 1701 following local revolt but was re-established in 1702 by Juan De Ugarte. The mission was moved to its present day location in 1710 in the hopes of finding more water, this was a success, and the mission flourished between 1744 and 1758. The mission was finally abandoned in 1817 and has since been restored by Mexico's National Institute of Anthropology and History.
Technical Rating