Overview
Known For
Exceptional waterfowl and upland bird hunting
Terrain
Hilly plains cover the west, rugged and eroded hills in the south west, and great plains in the east
Hunting Seasons
Season
Start Date
End Date

Antelope – Archery

Units 1-A, 1-D, 2-A, 2-B, 3-A, 3-B, 4-A, 4-C, 5-A, 6-A, 7-A, 8-A, 10-A, 11-A, 13-A

Sep 2, 2022
Sep 25, 2022

Antelope – Gun or Bow

Units 1-A, 1-D, 2-A, 2-B, 3-A, 3-B, 4-A, 4-C, 5-A, 6-A, 7-A, 8-A, 10-A, 11-A, 13-A

Oct 7, 2022
Oct 23, 2022

Bobcat – Zone 1

Firearms, pre-charged pneumatic air guns, archery equipment (including crossbows), traps

Nov 5, 2022
Mar 15, 2023

Bobcat – Zone 2

Firearms, pre-charged pneumatic air guns, archery equipment (including crossbows), traps, cable devices (snares), pursuing with dogs

Nov 21, 2022
Mar 15, 2023

Coyote – Day Hunting & Traps

All year, statewide. No limit.

Apr 1, 2022
Mar 31, 2023

Coyote – Cable devices

Statewide.

Nov 21, 2022
Mar 15, 2023

Coyote – Firearms Night Hunting

Statewide.

Nov 21, 2022
Mar 15, 2023

Deer – Archery

Mule deer and whitetail deer statewide.

Sep 2, 2022
Jan 1, 2023

Deer – Youth Any Deer

Ages 14 (by the end of the calendar year) and 15 – any deer (with exceptions)

Sep 16, 2022
Sep 25, 2022

Deer – Youth Antlered Deer

Ages 14 (by the end of the calendar year) and 15 – antlered mule deer (unit restrictions)

Sep 16, 2022
Sep 25, 2022

Deer – Youth Antlerless

Ages 11 (by the end of the calendar year), 12 and 13 – statewide antlerless white-tailed deer only

Sep 16, 2022
Sep 25, 2022

Deer – Gun

Mule deer and whitetail deer all units.

Nov 4, 2022
Nov 20, 2022

Deer – Muzzleloader

Mule deer and whitetail deer statewide.

Nov 25, 2022
Dec 11, 2022

Dove

Statewide.

Sep 1, 2022
Nov 29, 2022

Duck – Youth Waterfowl

Sep 17, 2022
Sep 18, 2022

Duck – Low Plains Unit (Resident)

Sep 24, 2022
Dec 4, 2022

Duck – High Plains Unit (Resident)

Sep 24, 2022
Dec 4, 2022

Duck – High Plains Unit (Nonresident)

Oct 1, 2022
Dec 4, 2022

Duck – Low Plains Unit (Nonresident)

Oct 1, 2022
Dec 4, 2022

Duck – High Plains Unit (2)

Resident and Nonresident

Dec 10, 2022
Jan 1, 2023

Elk – E3 & E4 Regular

Sep 2, 2022
Jan 1, 2023

Elk – Archery

Units E1E, E1W, E2, E6.

Sep 2, 2022
Sep 25, 2022

Elk – E5 Regular

Sep 2, 2022
Jan 1, 2023

Elk – E1E & E2 Regular

Oct 7, 2022
Jan 1, 2023

Elk – E6 Regular

Oct 7, 2022
Nov 3, 2022

Elk – E1W Regular

Oct 7, 2022
Jan 1, 2023

Elk – E6 Regular (Late)

Nov 21, 2022
Jan 1, 2023

Fox – Day hunting & Traps

All year statewide. No limit.

Apr 1, 2022
Mar 31, 2023

Fox – Night hunting

Statewide.

Nov 21, 2022
Mar 15, 2023

Fox – Cable devices

Statewide.

Nov 21, 2022
Mar 15, 2023

Goose – Canada Geese – August Management Take/Early September Season

Missouri River Zone

Aug 15, 2022
Sep 7, 2022

Goose – Canada Geese – August Management Take/Early September Season

Western Zone

Aug 15, 2022
Sep 15, 2022

Goose – Canada Geese – August Management Take/Early September Season

Eastern Zone

Aug 15, 2022
Sep 22, 2022

Goose – White-fronted (Resident)

White-fronted geese. Statewide.

Sep 24, 2022
Dec 4, 2022

Goose – Canada Geese – Eastern Zone (Resident)

Sep 24, 2022
Dec 17, 2022

Goose – Light Goose (Resident)

Statewide.

Sep 24, 2022
Dec 30, 2022

Goose – Canada Geese – Western Zone (Resident)

Sep 24, 2022
Dec 22, 2022

Goose – Canada Geese – Missouri River Zone (Resident)

Sep 24, 2022
Dec 30, 2022

Goose – White-fronted (Nonresident)

White-fronted geese. Statewide.

Oct 1, 2022
Dec 4, 2022

Goose – Canada Geese – Eastern Zone (Nonresident)

Oct 1, 2022
Dec 17, 2022

Goose – Canada Geese – Missouri River Zone (Nonresident)

Oct 1, 2022
Dec 30, 2022

Goose – Canada Geese – Western Zone (Nonresident)

Oct 1, 2022
Dec 22, 2022

Goose – Light Goose (Nonresident)

Statewide.

Oct 1, 2022
Dec 31, 2022

Goose – Spring Conservation Order

Light Goose. Statewide.

Feb 19, 2023
May 15, 2023

Ruffed Grouse

Hunting unit restricted, see regulations for details.

Sep 10, 2022
Jan 1, 2023

Sharp-tailed Grouse

Statewide.

Sep 10, 2022
Jan 1, 2023

Moose – Archery

Units M5, M6, M8, M9, M10, M11.

Sep 2, 2022
Sep 25, 2022

Moose – Regular

Units M5, M6, M8, M9, M10, M11.

Oct 7, 2022
Oct 30, 2022

Mountain Lion – Zone 1 (Early season)

Sep 2, 2022
Nov 20, 2022

Mountain Lion – Zone 2

Sep 2, 2022
Mar 31, 2023

Mountain Lion – Zone 1 (Late season)

Nov 21, 2022
Mar 31, 2023

Pheasant – Youth

Statewide.

Oct 1, 2022
Oct 2, 2022

Pheasant – Regular

Statewide. Roosters only.

Oct 8, 2022
Jan 1, 2023

Rabbit

All year statewide.

Jan 1, 2022
Dec 31, 2022

Bighorn Sheep

Units B1, B3, B4. Lottery.

Oct 28, 2022
Dec 31, 2022

Turkey – Spring

All open units.

Apr 9, 2022
May 15, 2022

Turkey – Spring Youth

All open units.

Apr 9, 2022
May 15, 2022

Turkey – Fall

All open units. NOTE: Closing date is tentative according to ND Game and Fish, please see regulations for updated end dates: https://gf.nd.gov/hunting/season-dates.

Oct 8, 2022
Jan 1, 2023

Hungarian Partridge

Daily Bag limit 3, possession of 12.

Sep 10, 2022
Jan 1, 2023

Woodcock

Daily bag limit 3, possession of 9.

Sep 24, 2022
Nov 7, 2022
Licenses, Permits and Regulations
Hunting licenses, permits and regulations can be purchased on the official web site of North Dakota Game and Fish Department.
Hunting GPS Maps
North Dakota Hunting Map Layers App Overview Increase success as you layer hunting units, waterfowl production areas, private property and more over aerial imagery, and topographic basemaps, for the most accurate map on mobile device and desktop. See invisible property lines and seek permission with detailed private and government property boundaries and ownership names. View […]
Hunting Units
Hunting Layers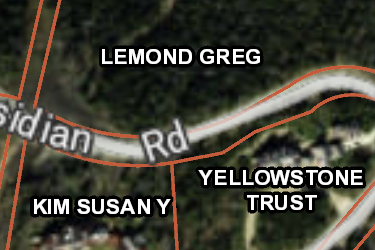 ND Private Lands
Over 380,000 parcels mapped by the onX team, this layer helps you know who the property owners are in North Dakota. Tap any parcel to learn more info about the owner and acreage.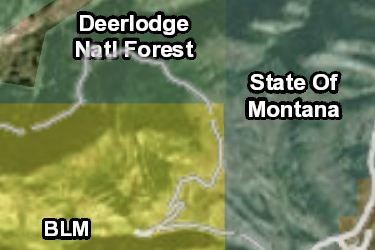 ND Gov Lands
onX has the most accurate public lands maps with over 4,400,000 acres in North Dakota to help you plan your next adventure. Tap any public land parcel to learn more.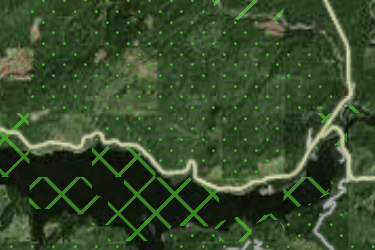 ND Possible Access
onX has mapped 16,000 acres of possible access lands in North Dakota including timber and land conservation groups. Research rules on these private lands before recreating.

ND GMUs
North Dakota Game Management Units. Please hunt responsibly, obey all signage and have a safe legal hunt.
Includes 17 Sublayers
Bighorn Sheep Hunt Units
Bobcat Hunt Units
Deer Hunt Units
Elk Hunt Units
Fisher Hunt Units
Goose Hunt Zones
Moose Hunt Units
Mountain Lion Hunt Units
Non-Residential Waterfowl Hunt Units
Pheasant Hunt Zone
Pronghorn Hunt Units
Ruffled Grouse Hunt Units
Sage Grouse Hunt Units
Sharp-tailed Grouse Hunt Units
Sandhill Crane Hunt Units
Turkey (Fall) Hunt Units
Turkey (Spring) Hunt Units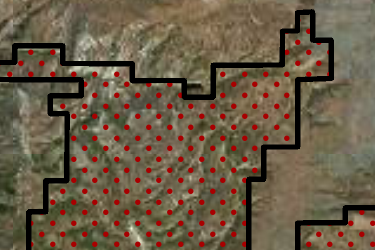 ND PLOTS
The North Dakota Game and Fish Department Private Land Open to Sportsmen. All hunters are expected to know the rules of the program.

ND WMA POI
North Dakota Wildlife Management Areas Points of Interest from the North Dakota Game and Fish Department. Please note that this layer is not available for off-grid use.
Includes 3 Sublayers
WMA Shooting Ranges
WMA Gates
WMA Parking

ND Species Range and Habitat
Includes 10 Sublayers
Bighorn Sheep
Elk
Greater Prairie Chicken
Moose
Mountain Lion
Mule Deer
Pronghorn
Sage Grouse
Turkey
Whitetail Deer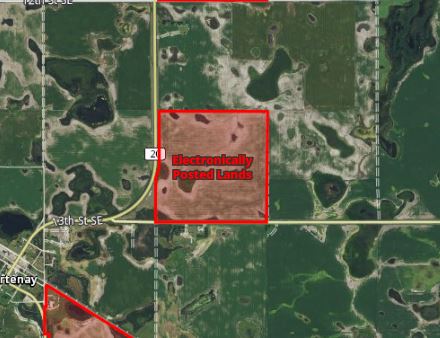 ND Electronically Posted Land
ND Electronically Posted Land, Land that has been posted by land owner as No Hunting. Land can still be posted with signs on the ground so double check when at the location.

The #1 GPS Hunting App
975 million acres of public land
10,668 unique hunting units
421 map overlays and counting
5,000 game wardens approve