Overview
Known For
Well managed whitetail deer population
Terrain
Fertile prairie land, tall grass prairies, and scattered woodlands with flowing rivers and streams
Hunting Seasons
Season
Start Date
End Date

Bear

You are required to call 800-668-4045 to determine the daily season quota/closure status prior to hunting each day.

Oct 17, 2022
Oct 26, 2022

Bobcat – Hunting/Trapping

Bobcat pelts must be registered or tagged. Any limit.

Nov 15, 2022
Feb 28, 2023

Coyote – Hunting

No hunting during daylight hours from April 1-19, 2020. No limit

Jan 1, 2022
Dec 31, 2022

Coyote – Trapping

No limits. Extended trapping season on private land from March 1 to April 14. Only foot-hold traps, foot-enclosing traps, and cage-type traps may be used.

Nov 15, 2022
Feb 28, 2023

Deer – Early Archery

Two deer of either sex. Only one antlered deer may be taken before November 14. Hunters may purchase and fill any number of archery antlerless deer hunting permits in open counties.

Sep 15, 2022
Nov 11, 2022

Deer – Early Youth Firearm

To participate, you must be at least 6 and no older than 15 on the opening day of the early youth portion

Oct 29, 2022
Oct 30, 2022

Deer – Firearm (November Portion)

An antler-point restriction applies in some counties. If you harvest a deer from certain counties in the CWD Management Zone during the opening weekend, November 16-17, you must take your deer to a designated CWD sampling station.

Nov 12, 2022
Nov 22, 2022

Deer – Late Archery

Two deer of either sex. Only one antlered deer may be taken before November 14. Hunters may purchase and fill any number of archery antlerless deer hunting permits in open counties.

Nov 23, 2022
Jan 15, 2023

Deer – Late Youth Firearm

To participate, you must be at least 6 and no older than 15 on the opening day of the early youth portion

Nov 25, 2022
Nov 27, 2022

Deer – Antlerless

Some counties closed to the antlerless firearm season. Please check regulations.

Dec 3, 2022
Dec 11, 2022

Deer – Alternative Methods

The season limit is one antlered deer for all portions of the firearms deer season. An antler-point restriction applies in some counties.

Dec 24, 2022
Jan 3, 2023

Dove

Daily limit: 15, Possession limit: 45

Sep 1, 2022
Nov 29, 2022

Duck – Early Teal

Daily bag limit: 6 You may hunt blue-winged teal, green-winged teal, and cinnamon teal. Northern shoveler, northern pintail, and wood ducks have similarly colored plumage but are illegal to hunt during this season.

Sep 10, 2022
Sep 25, 2022

Duck – Youth 1

Middle & North Zone.

Oct 22, 2022
Oct 23, 2022

Duck – North Zone

Regular Season

Oct 29, 2022
Dec 27, 2022

Duck – Early season (Middle Zone)

First Season

Nov 5, 2022
Nov 13, 2022

Duck – Late season (Middle Zone)

Second Season

Nov 19, 2022
Jan 8, 2023

Duck – Youth 2

South Zone.

Nov 19, 2022
Nov 20, 2022

Duck – Early season (South Zone)

First Season

Nov 24, 2022
Nov 27, 2022

Duck – Late season (South Zone)

Second Season

Dec 6, 2022
Jan 30, 2023

Elk – Archery

Those selected to receive a permit may take one (1) elk with at least one (1) antler no less than 6" in length. Antlered Elk Hunting permits can be used during both the archery and firearms portions of the elk hunting season.

Oct 15, 2022
Oct 23, 2022

Elk – Firearms

Those selected to receive a permit may take one (1) elk with at least one (1) antler no less than 6" in length. Antlered Elk Hunting Permits can be used during both the archery and firearms portions of the elk hunting season.

Dec 10, 2022
Dec 18, 2022

Fox

No limit

Nov 15, 2022
Jan 31, 2023

Goose – Early season

Brant and Canadian Geese

Oct 1, 2022
Oct 9, 2022

Goose – Youth 1

Middle & North Zone.

Oct 22, 2022
Oct 23, 2022

Goose – Light Geese

Hunting is limited to snow geese, blue geese, and Ross's geese.

Nov 11, 2022
Feb 6, 2023

Goose – Late season

Brant, Light, Greater White-fronted, and Canadian Geese

Nov 11, 2022
Feb 6, 2023

Goose – Youth 2

South Zone.

Nov 19, 2022
Nov 20, 2022

Goose – Light Goose

Light Goose Conservation order

Feb 7, 2023
Apr 30, 2023

Pheasant (Youth)

Only male pheasants may be taken. Daily limit: 2 male pheasants

Oct 29, 2022
Oct 30, 2022

Pheasant

Only male pheasants may be taken. Daily limit: 2 male pheasants

Nov 1, 2022
Jan 15, 2023

Quail (Youth)

Daily limit: 8

Oct 29, 2022
Oct 30, 2022

Quail

Daily limit: 8

Nov 1, 2022
Jan 15, 2023

Turkey – Spring (Youth)

Youth hunters eligible are of the age 6-15 on opening day.

Apr 9, 2022
Apr 10, 2022

Turkey – Spring Regular

Two male turkeys or turkeys with a visible beard may be taken during the season, with addition restrictions.

Apr 18, 2022
May 8, 2022

Turkey – Early Fall archery

Sep 15, 2022
Nov 11, 2022

Turkey – Fall Firearm

For specific counties only. See fall deer and turkey hunting regulations.

Oct 1, 2022
Oct 31, 2022

Turkey – Late Fall Archery

Nov 23, 2022
Jan 15, 2023
Licenses, Permits and Regulations
Hunting licenses, permits and regulations can be purchased on the official web site of Missouri Department of Conservation.
Hunting GPS Maps
Missouri Hunting Map Layers App Overview Increase success as you layer Forest Service, conservation areas, private property and more over aerial imagery, and topographic basemaps, for the most accurate map on mobile device and desktop. See invisible property lines and seek permission with detailed private and government property boundaries and ownership names. View trails, roads […]
Wildlife Management Areas
Hunting Layers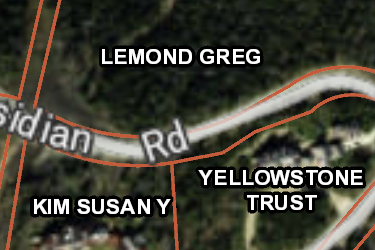 MO Private Lands
Over 2,700,000 parcels mapped by the onX team, this layer helps you know who the property owners are in Missouri. Tap any parcel to learn more info about the owner and acreage.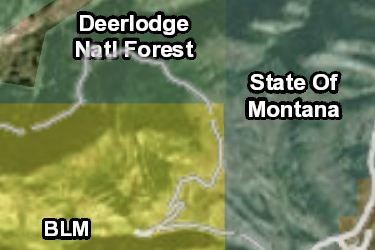 MO Gov Lands
onX has the most accurate public lands maps with over 3,500,000 acres in Missouri to help you plan your next adventure. Tap any public land parcel to learn more.

MO GMUs
Missouri Deer Firearm and Deer Archery Game Management Units. Please hunt responsibly, obey all signage and have a safe legal hunt.
Includes 5 Sublayers
Deer (Archery)
Deer (Firearms)
Deer (Antlerless Portion)
Elk
Black Bear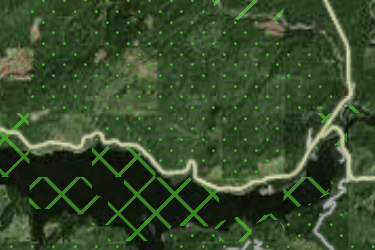 MO Possible Access
onX has mapped 150,000 acres of possible access lands in Missouri including timber companies and land conservation groups. Research rules on these private lands before recreating.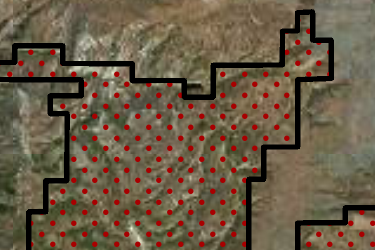 MO Recreational Access Program
Missouri Recreational Access Program. Please hunt responsibly, obey all signage and have a safe legal hunt.

The #1 GPS Hunting App
975 million acres of public land
10,668 unique hunting units
421 map overlays and counting
5,000 game wardens approve