Overview
Known For
One of the best states to take a record book white-tailed deer
Terrain
Low rolling hills and river valleys covered with farmland and forests
Hunting Seasons
Season
Start Date
End Date

Coyote

Oct 15, 2022
Mar 15, 2023

Deer – Reduction Zone

Specific urban area hunts. See regulations.

Sep 15, 2022
Jan 31, 2023

Deer – Youth

Sep 24, 2022
Sep 25, 2022

Deer – Archery

Oct 1, 2022
Jan 1, 2023

Deer – Firearms

Nov 12, 2022
Nov 27, 2022

Deer – Muzzleloader

Dec 3, 2022
Dec 18, 2022

Dove – Statewide 1

Bag limit 15 per day.

Sep 1, 2022
Oct 16, 2022

Dove – Statewide 2

Bag limit 15 per day.

Nov 1, 2022
Nov 27, 2022

Dove – Statewide 3

Bag limit 15 per day.

Dec 17, 2022
Jan 2, 2023

Duck – Teal

Bag limit 6 per day.

Sep 10, 2022
Sep 25, 2022

Duck – Youth and Veteran North Zone

Same bag limits as regular seasons

Oct 15, 2022
Oct 16, 2022

Duck – Early North Zone

Bag limit 6 per day. Depends on species.

Oct 22, 2022
Dec 11, 2022

Duck – Youth and Veteran Central Zone

Same bag limits as regular seasons

Oct 22, 2022
Oct 23, 2022

Duck – Youth and Veteran South Zone

Same bag limits as regular seasons

Oct 29, 2022
Oct 30, 2022

Duck – Early Central Zone

Bag limit 6 per day. Depends on species.

Oct 29, 2022
Nov 6, 2022

Duck – Early South Zone

Bag limit 6 per day. Depends on species.

Nov 5, 2022
Nov 6, 2022

Duck – Late Central Zone

Bag limit 6 per day. Depends on species.

Nov 19, 2022
Jan 8, 2023

Duck – Late South Zone

Bag limit 6 per day. Depends on species.

Nov 26, 2022
Jan 22, 2023

Duck – Late North Zone

Bag limit 6 per day. Depends on species.

Dec 26, 2022
Jan 3, 2023

Fox – Red & Gray

Trapping season closes on January 31st.

Oct 15, 2022
Feb 28, 2023

Goose – South Zone 1

Sep 10, 2022
Sep 18, 2022

Goose – North Zone 1

Sep 10, 2022
Sep 18, 2022

Goose – Central Zone 1

Sep 10, 2022
Sep 18, 2022

Goose – Youth and Veteran North Zone

Same bag limits as regular seasons

Oct 15, 2022
Oct 16, 2022

Goose – North Zone 2

Oct 22, 2022
Oct 30, 2022

Goose – Youth and Veteran Central Zone

Same bag limits as regular seasons

Oct 22, 2022
Oct 23, 2022

Goose – Central Zone 2

Oct 29, 2022
Nov 6, 2022

Goose – Youth and Veteran South Zone

Same bag limits as regular seasons

Oct 29, 2022
Oct 30, 2022

Goose – South Zone 2

Nov 5, 2022
Nov 20, 2022

Goose – Central Zone 3

Nov 19, 2022
Feb 12, 2023

Goose – North Zone 3

Nov 19, 2022
Feb 12, 2023

Goose – South Zone 3

Nov 26, 2022
Feb 12, 2023

Pheasant

Bag limit 2 per day.

Nov 1, 2022
Dec 15, 2022

Quail – South of I74

Bag limit 8 per day.

Nov 1, 2022
Jan 10, 2023

Quail – North of I74

Bag limit 4 per day.

Nov 1, 2022
Dec 15, 2022

Rabbit

Bag limit 5 per day.

Nov 1, 2022
Feb 28, 2023

Turkey – Youth

Bag limit 1 bearded turkey in spring season.

Apr 23, 2022
Apr 24, 2022

Turkey – Spring

Bag limit 1 bearded turkey in spring season.

Apr 27, 2022
May 15, 2022

Turkey – Early Fall Archery

Bag limit 1 turkey of either sex for fall season.

Oct 1, 2022
Oct 30, 2022

Turkey – Fall Firearm

Bag limit 1 turkey of either sex for fall season.

Oct 19, 2022
Oct 30, 2022

Turkey – Late Fall Archery

Bag limit 1 turkey of either sex for fall season.

Dec 3, 2022
Jan 1, 2023
Licenses, Permits and Regulations
Hunting licenses, permits and regulations can be purchased on the official web site of Indiana Department of Natural Resources.
Hunting GPS Maps
Indiana Hunting Map Layers App Overview Increase success as you layer state forests, wildlife areas, private property and more over aerial imagery, and topographic basemaps, for the most accurate map on mobile device and desktop. See invisible property lines and seek permission with detailed private and public property boundaries and ownership names. View trails, roads […]
Hunting Layers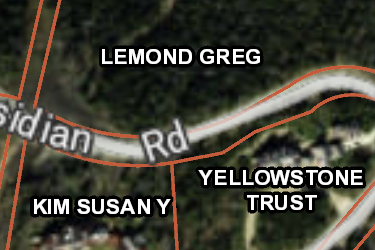 IN Private Lands
Over 2,900,000 parcels mapped by the onX team, this layer helps you know who the property owners are in Indiana. Tap any parcel to learn more info about the owner and acreage.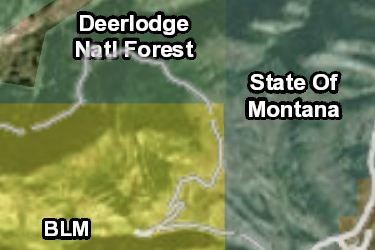 IN Gov Lands
onX has the most accurate public lands maps with over 1,300,000 acres in Indiana to help you plan your next adventure. Tap any public land parcel to learn more.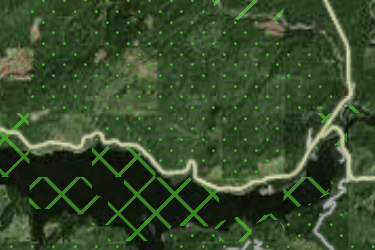 IN Possible Access
onX has mapped 44,000 acres of possible access lands in Indiana fincluding timber companies and land conservation groups. Research rules on these private lands before recreating.

The #1 GPS Hunting App
975 million acres of public land
10,668 unique hunting units
421 map overlays and counting
5,000 game wardens approve