Overview
Known For
Axis deer and feral pig hunting
Terrain
Consists of 132 islands which are tops of a submerged volcanic mountain
Hunting Seasons
Season
Start Date
End Date

Molokai Any Deer 2

Hunt Units C-E. Any deer encountered may be taken on public hunting areas.

Feb 1, 2021
Oct 31, 2021

Kauai Black-tailed Deer Muzzleloader 2

Hunt Unit B and L. One deer of either sex.

Sep 4, 2021
Sep 5, 2021

Kauai Black-tailed Deer Muzzleloader 1

Hunt Unit A, Muzzleloader only. One antlered buck, fork horn or better.

Sep 4, 2021
Sep 5, 2021

Kauai Black-tailed Regular Rifle 1

Hunt Unit A and B. Any Weapon. Seven (7) consecutive weekends, lottery. Through September 14 to October 27 2019. See regulations for bag limits.

Sep 11, 2021
Oct 31, 2021

Lanai Youth Axis Deer

Hunt Units 1 & 2. Tag required.

Mar 5, 2022
Mar 6, 2022

Lanai Muzzleloader Axis Deer

Hunt Units 1 & 2. Tag required.

Mar 12, 2022
Mar 13, 2022

Lanai Axis Deer

Hunt Units 1 & 2. Any weapon. Tag required.

Mar 19, 2022
May 15, 2022

Oahu Feral Pigs 1

Hunt Units A and B. Other regulations apply to specific units. Please see regulations for further details and weapon restrictions.

Feb 1, 2021
Oct 31, 2021

Kauai Feral Pigs 2

Hunt Units A. Saturdays, Sundays and State Holiday. Other details apply. See regulations for additional days offered.

Feb 1, 2021
May 31, 2021

Molokai Feral Pigs 2

Hunt Units A. Saturdays, Sundays, and State Holidays. Other details apply. See regulations for additional days offered.

Feb 1, 2021
Oct 31, 2021

Kauai Feral Pigs 4

Hunt Unit L. Other details apply. See regulations.

Jul 1, 2021
Oct 31, 2021

Lanai Archery Mouflon Sheep

Hunt Unit 1 & 2. Tag required.

Jul 30, 2022
Aug 6, 2022

Hawaii Wild Sheep 2

Hunt Unit F. Four consecutive weekends beginning the first weekend in August. See additional regulations for specific hunt units allowed.

Aug 6, 2022
Aug 30, 2022

Lanai Youth Mouflon Sheep

Hunt Unit 1 & 2. Tag required.

Aug 13, 2022
Aug 14, 2022

Lanai Muzzleloader Mouflon Sheep

Hunt Unit 1 & 2. Tag required.

Aug 20, 2022
Aug 21, 2022

Lanai Mouflon Sheep

Hunt Unit 1 & 2. Tag required.

Aug 20, 2022
Oct 15, 2022

Spring Wild Turkey

Hawaii Island only (Big Island). Unit A, G, F, and private lands. Three bearded turkeys per season.

Mar 1, 2021
Apr 15, 2021
Licenses, Permits and Regulations
Hunting licenses, permits and regulations can be purchased on the official web site of Hawaii Department of Land and Natural Resources.
Hunting GPS Maps
Hawaii Hunting Map Layers App Overview Increase success as you layer state land, wilderness, private property and more over aerial imagery, and topographic basemaps, for the most accurate map on mobile device and desktop. See invisible property lines and seek permission with detailed private and public property boundaries and ownership names. View trails, roads and […]
Game Management Units
Hunting Layers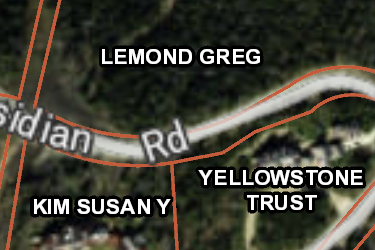 HI Private Lands
Over 330,000 parcels mapped by the onX team, this layer helps you know who the property owners are in Hawaii. Tap any parcel to learn more info about the owner and acreage.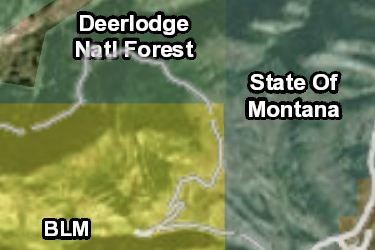 HI Gov Lands
onX has the most accurate public lands maps with over 2,200,000 acres in Hawaii to help you plan your next adventure. Tap any public land parcel to learn more.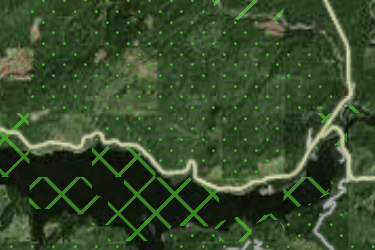 HI Possible Access
onX has mapped 38,000 acres of possible access lands in Hawaii including timber companies and land conservation groups. Research rules on these private lands before recreating.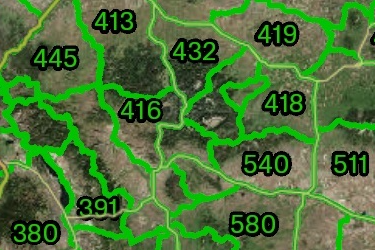 HI Game Mgmt Units
Hawaii Game Management Units. Please hunt responsibly, obey all signage and have a safe legal hunt.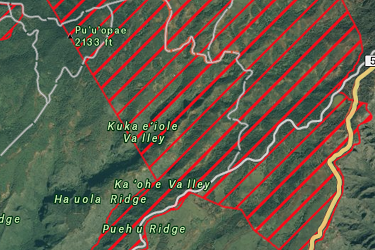 HI Safety Zones
Hawaii Safety Zones. Travel through with unloaded weapons permitted. No hunting. Please hunt responsibly, obey all signage and have a safe legal hunt.

The #1 GPS Hunting App
975 million acres of public land
10,668 unique hunting units
421 map overlays and counting
5,000 game wardens approve