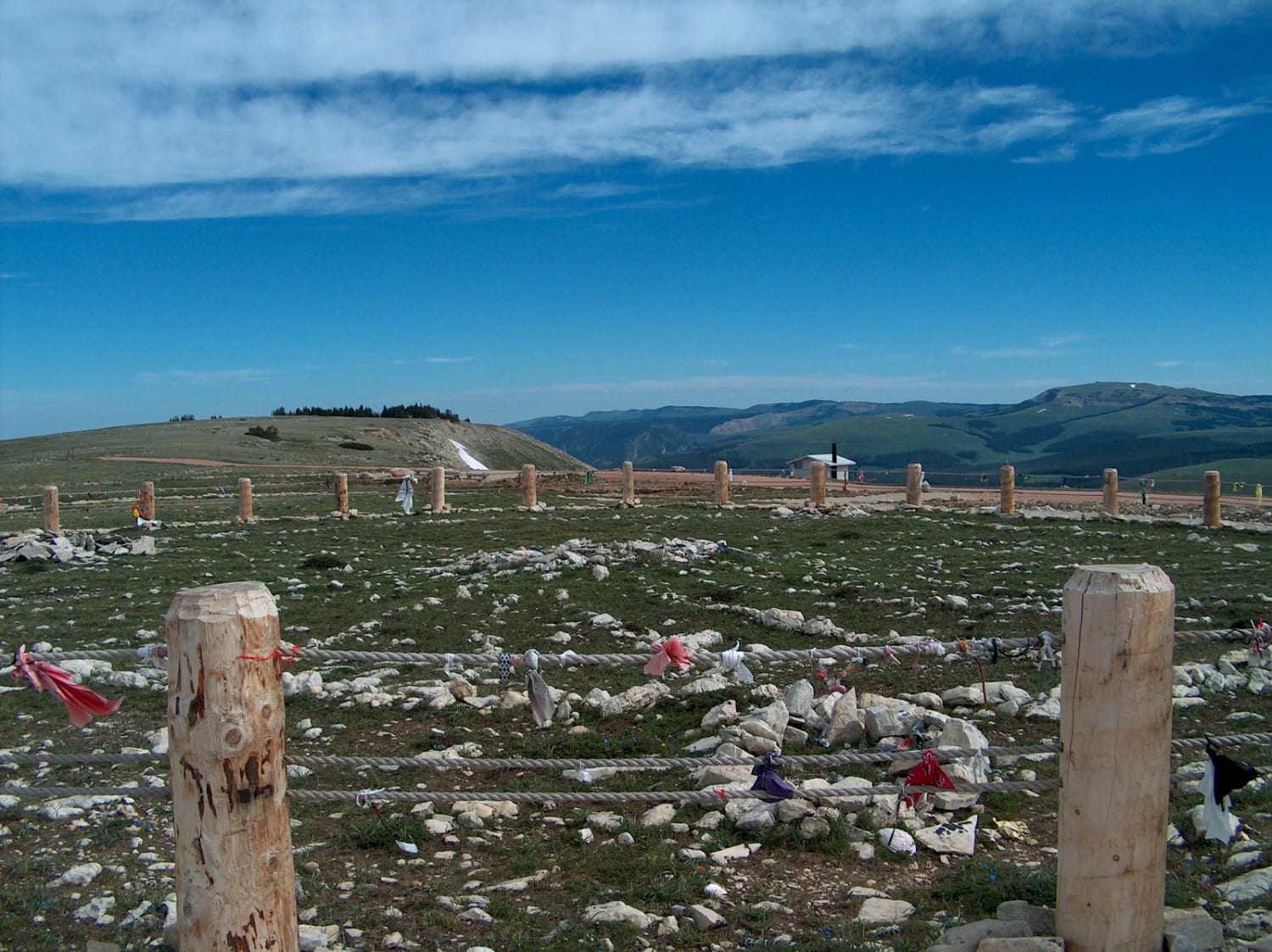 6
Trail Overview
Hunt Mountain Road makes a scenic traverse across the backbone of the northern Bighorn Mountains. The rough lane ranges between 9,000 and 10,000 feet, giving a commanding view of the region. On clear days, you can see much of the Bighorn Mountains to the south as well as the tops of the Absaroka Range near Yellowstone to the west. Along the way, you'll pass small timber stands, unique rock outcroppings, sprawling meadows, and snowdrifts that remain well into the summer season. The road also provides access to over a dozen miles of more challenging 4WD roads and ATV trails. Many of these primitive tracks tackle steep terrain as they drop toward the desert basin of north-central Wyoming. A more popular route leads to Sunlight Mesa at the edge of the Bighorn National Forest.
Difficulty
In dry conditions, this is an easy, though bumpy drive across the crest of the Bighorn Mountains. But when conditions are wet, the road becomes slippery and difficult with mud and deep, tire-grabbing ruts. Snowdrifts, even in late spring and early summer, can also make travel difficult.
History
The Medicine Wheel/Medicine Mountain National Historic Landmark is located a few miles west of this road on HWY 14A. This large wheel-shaped structure was constructed by native tribes using white limestone rock atop Medicine Mountain. The site includes an interpretive center and closed access road that can be used to walk to the wheel.
Status Reports
There are no status reports yet for this trail.