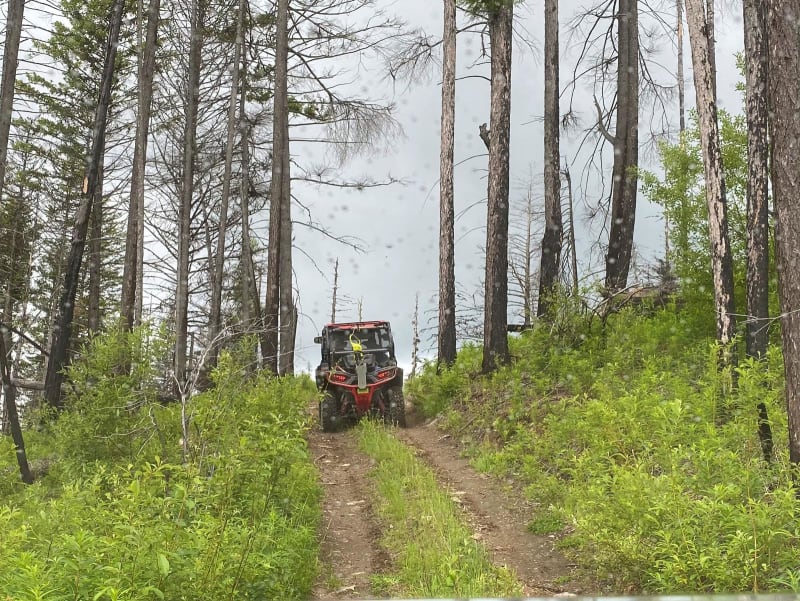 18
Trail Overview
This is a short out and back trail that leads to a ridge top, with a short hike to the top. Smaller, two wheel drive quads may have a diffiuclt time on this route. Several off-camber, pitchy, rocky steps will challenge riders. Long wheel base 4-seat SxS's may also have difficulty negotiating tight turns in the trees. This is a burned out area from a large fire years ago. Underbrush is growing back, but many blackened trunks and branches remain. Views are hampered by the dead trees. Though the trail continues down the northwest side of the ridge, it ends after some steep and difficult passage forcing you to return. This area is not recommended for novice riders. The trail is non-motorized behound the end of the trail. Return back the same route, and follow the route around to complete the loop. Davis Lake Campground has vault toilet.
Get the App
Find Off-Road Trails
Unlock more information on Thompson Ridge Trail.