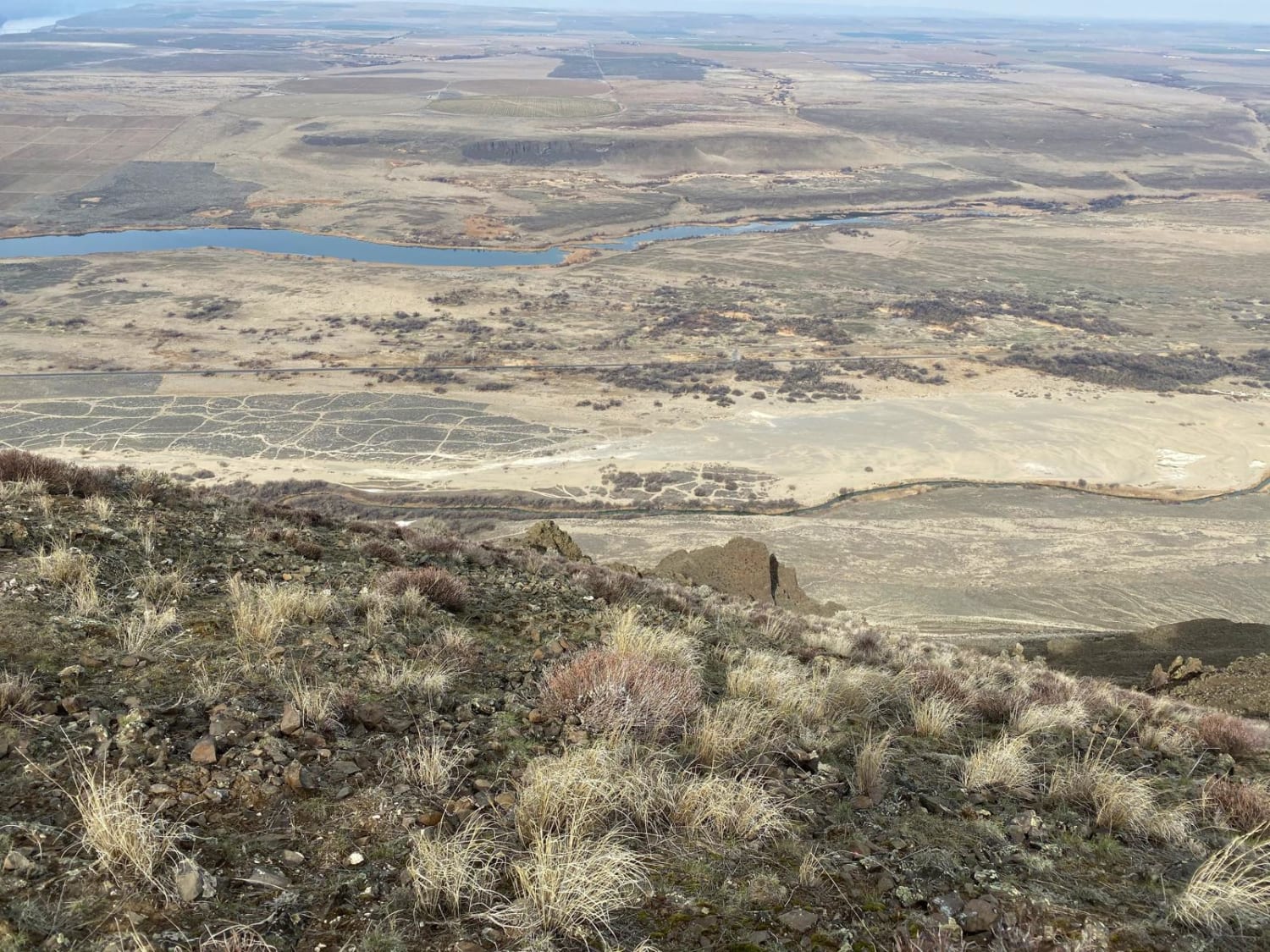 9
Trail Overview
Saddle Mountains offer several thousand acres of BLM off-road riding, with more roads in the area open to OHVs. Steep slopes and cliffs, narrow ravines with hill climbs and rocky slopes, with sandy washes make for great riding for all OHVs, from dirt bikes to SxSs. This is a world class rockhounding area for petrified wood, so watch for slow-moving cars on the gravel roads and on the upper ridgeline. There are no warning signs except on private land, so navigation is difficult. Watch for abrupt cliff edges and steep drop-offs. The ridge has a 2500-feet drop straight down to the Beverly Dunes OHV area to the north and this north mountain face is impassable and not open to riding, but you can use the gravel roads to descend the west slope. Riding isn't allowed on state highways or county roads in this area. WATV off-road tags are required for OHVs. Most off-road routes are intermediate, but the steeper hill climbs and cliffs are dangerous and offer many opportunities for rollovers.
Difficulty
The gravel roads are easy, some of the connector off-road trails are easy but rough with multiple whoops sections, hill climbs and ravines are off-camber, steep, sandy and rocky and severely narrow and/or rutted. Petrified wood digging has caused huge holes with underground workings that are extremely hazardous. This area is marked, but the signs are hard to see, so use caution near the ridgeline along the gravel roads.
History
This is a popular year-round play area on BLM public lands, but it's most popular in the spring when northern areas are covered in snow. It's dusty and hot in the summer and fall. It's in the middle of wine country so is a popular vacation spot, and it's on the only free-flowing section of the Columbia River. There is an ancient bog on top of the ridgeline where you can find petrified wood. You'll find some GPS apps show the gravel roads and some of the traditional trails such as the old dirt bike race track; private land is fenced and may be padlocked.
Status Reports
Ryan Schlosser
Apr 25, 2023