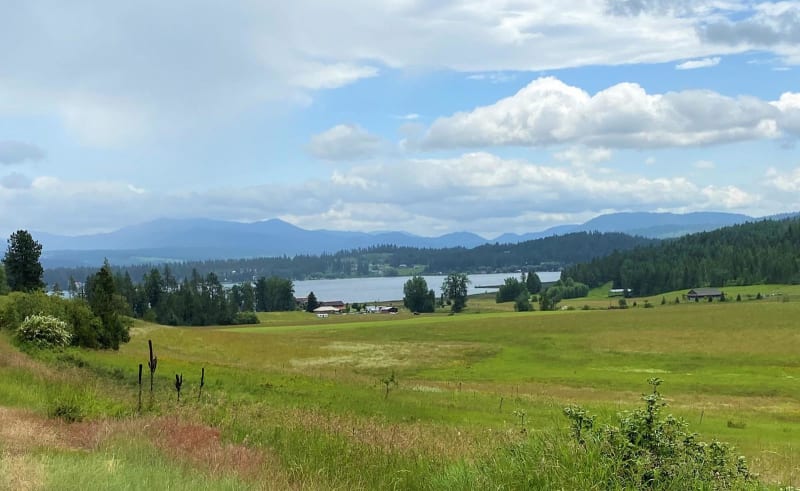 11
Trail Overview
This is a combination of paved and gravel county roads. Easily navigated by novice riders. The route takes you to the top of the Red Marble Magnesite Quarry area. It is a short hike to an overlook of the old mine site. Enroute to the top, there is an opportunity to pull off the road and examine some of the magnesite mineral deposits and the geological formations that brought the mine into production. It was closed down in the late 50's. The Edna mine is also an area for exploration. It originally was a gold and copper mine, however, it ceased operation in the 30's. There is a huge tailings pile you can look through, and, on the north end of the tailings pile, there is the remains of an adit with exposed rock showing the different veins of ore that lead to the opening of the mine. The trip takes you through open farming land, past Waitts Lake (25 MPH speed limit) on paved roads, before getting onto the gravel roads leading up to the mines. Watch for wildlife, including moose, deer and possibly black bear.
Get the App
Find Off-Road Trails
Unlock more information on Red Marble.