Wipeout Hill Loop
Named for its well-known obstacle, this fun loop is actually easier than most people realize.
Best Time
Spring/Summer/Fall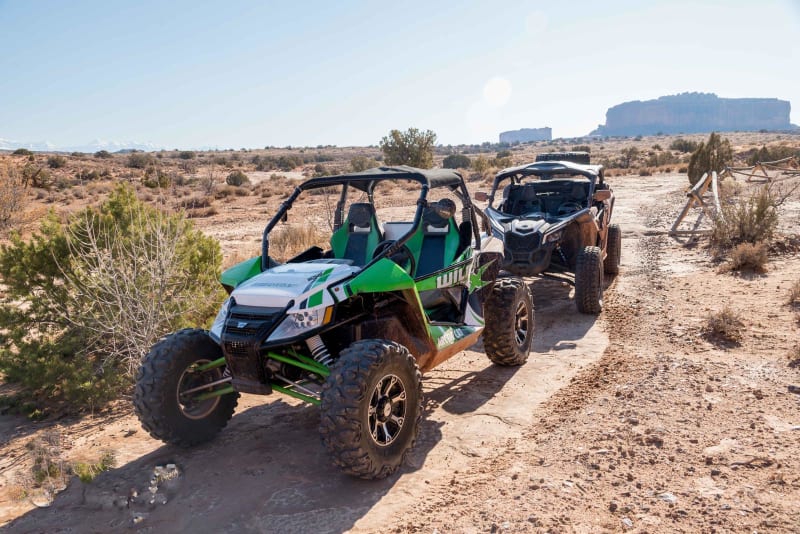 22
Trail Overview
Make your way along the stunning base of Lone Mesa that heads toward Monitor and Merrimac Buttes. If you want a more challenging version of this trail, head up Wipeout Hill and continue north for the last section of Sevenmile Rim using the Easter Jeep Safari version.
Difficulty
Much of the trail is easy, but there are a few sections of rough, steep slickrock. The average 4-wheel-drive SUV with decent ground clearance should do just fine.
Technical Rating