White Wash Sand Dunes
The White Wash Sand Dunes provide an interesting combination of classic dunes and sandstone rock.
Best Time
Spring/Fall/Winter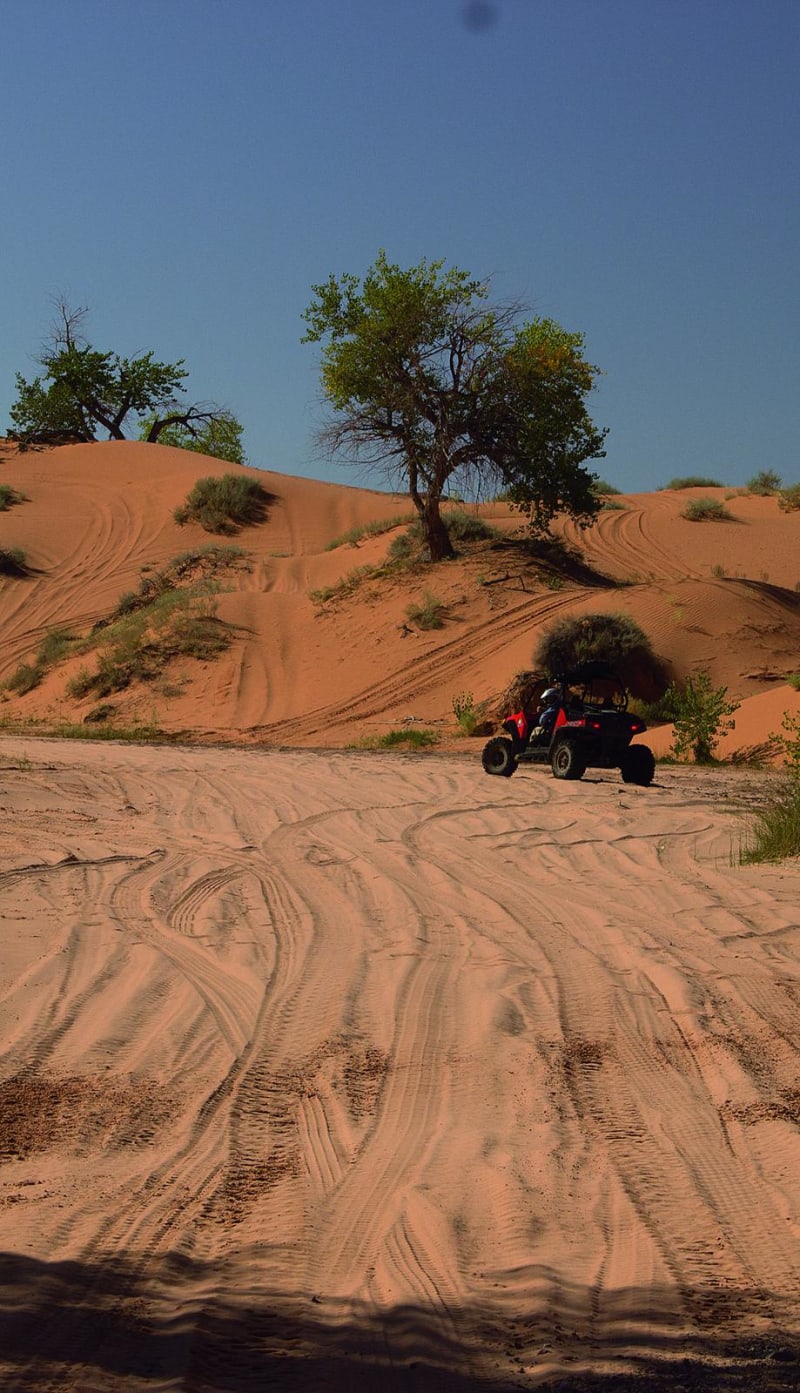 10
Trail Overview
This distinct area is a fun option, especially if you have time to make a weekend out of it. Make sure to come prepared, as there are no facilities available. A portable toilet is required if you decide to camp. Sand dunes and stunning red sandstone rock formations make the experience unique and beautiful.
Difficulty
Moderate when explored with caution. Dunes are very soft on steeper downwind slopes. It's very easy to get stuck or roll over if you get sideways.
History
As you travel north in White Wash from Waypoint 06, look up at the high bluffs on your left. These bluffs are the reason dunes exist here. Wind velocity slows after passing over the bluffs, causing a higher than normal volume of sand to fall to the ground. Source: www.blm.gov/utah/moab.
Technical Rating