Where Eagles Dare
Extremely steep ascents, sidehills and slickrock will force you to commit to climbing this obstacle on the first pass.
Best Time
Spring/Summer/Fall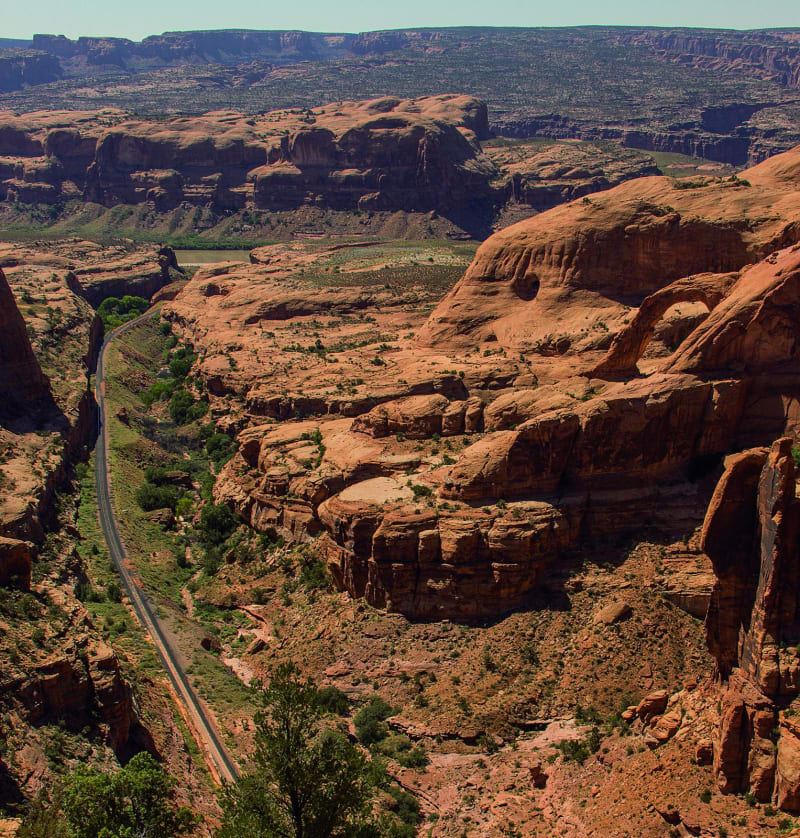 9
Trail Overview
More of an obstacle than a trail, Where Eagles Dare is an extremely difficult pass that will reward you with a view of Conrona Arch. Avoid backing down, breaking or getting sideways on this hill, otherwise you risk a flip. UTVs are okay for this obstacle, but it is extremly dangerous for ATVs.
Difficulty
Difficult. Dangerously steep but the slickrock is very smooth. No big ledges or technical climbs after you get through the initial entry point, which is narrow with sharp rock projections. Take a few extra minutes to stack rocks on the left side to avoid body damage.
Technical Rating