Warner Valley Dinosaur Tracks
Warner Valley Dinosaur Tracks
Best Time
Spring, Summer, Fall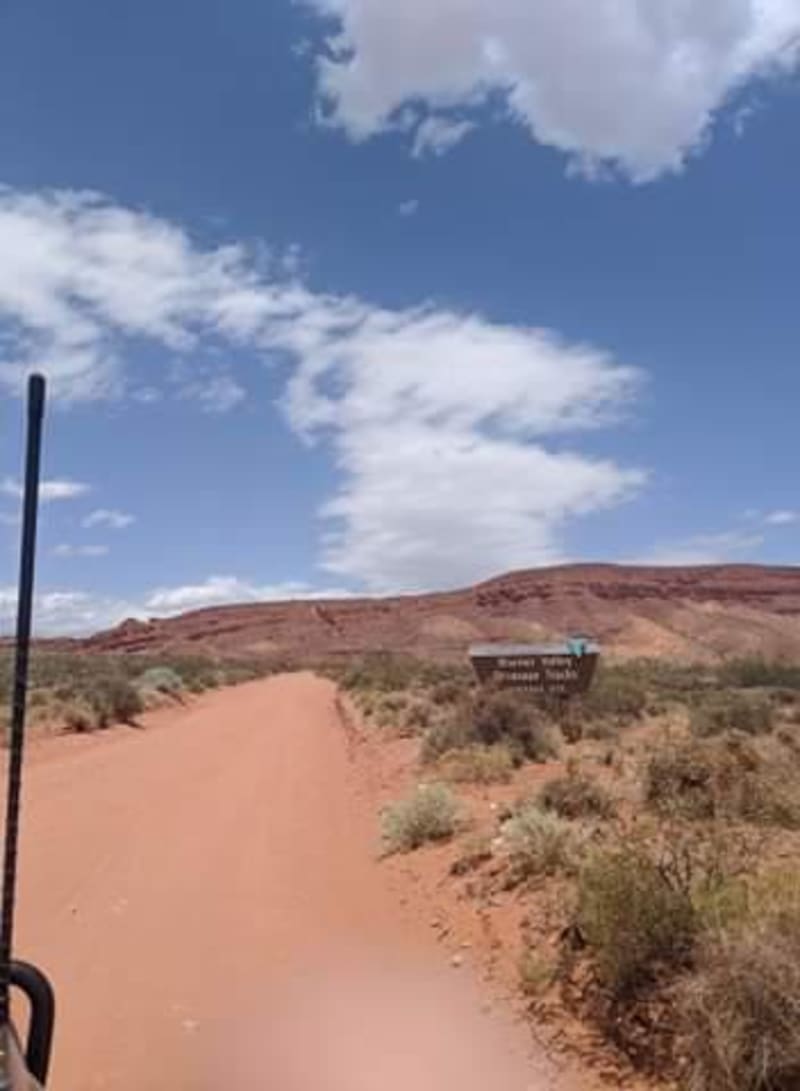 12
Trail Overview
This is a short and easy trail to the Warner Valley Dinosaur Tracks on land administered by the Bureau of Land Management. The trail is easy to get to from the Hurricane and St. George area. Overall, the trail has very few obstacles and skirts along the edge of Sand Hollow OHV area. The trail has a lot of debris from local traffic and some trash. The road is potentially impassable in wet conditions so be careful in monsoon season and winter. It is incredibly hot in summer, bring plenty of water. At the end of the route is the Warner Dinosaur Tracks where many examples of dinosaur footprints preserved in the sandstone can be seen. There is an informational display at the trailhead. Tread lightly and take nothing but photos. The hike to the tracks is short and easily accessed by kids. This is a great day trip for the family.
Difficulty
This is a very popular feeder road down Warner Valley with a lot of local traffic.
Get the App
Find Off-Road Trails
Unlock more information on Warner Valley Dinosaur Tracks.