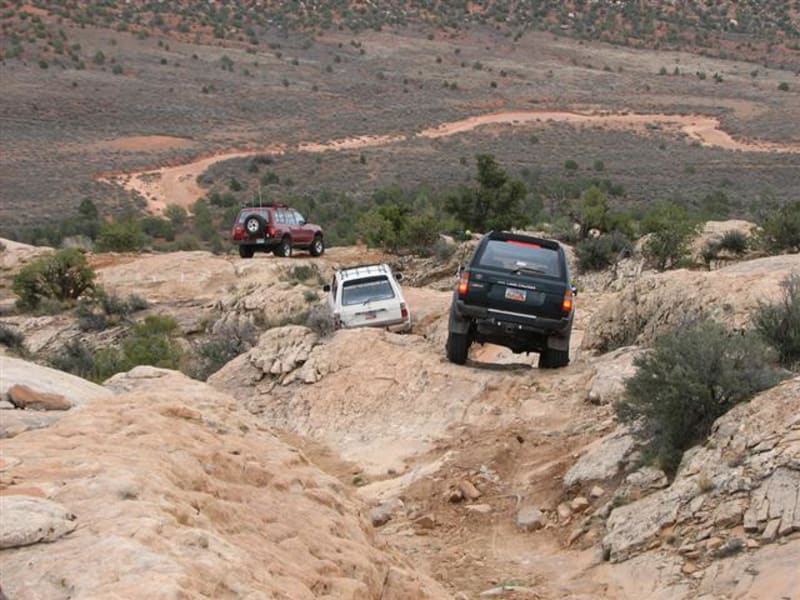 8
Trail Overview
The Hotel Rock trail starts 90 miles south of Moab so prepare for highway driving or stage at the trailhead. The route passes through desert with beautiful mountain views. Once you hit the trail, expect dirt and rock, sandy washes and steep rock climbs. Make sure to download the map on your phone so you can view fuel stops. The Hotel Rock feature, which is an old Anasazi lookout, can be found on Little Baullie Mesa. Be respectful of archeological sites and tread lightly.
Get the App
Find Off-Road Trails
Unlock more information on Hotel Rock.