Tusher Tunnel
Perfect for families and kids, this easy excursion also includes a steep hike to Tusher Tunnel.
Best Time
Spring/Summer/Fall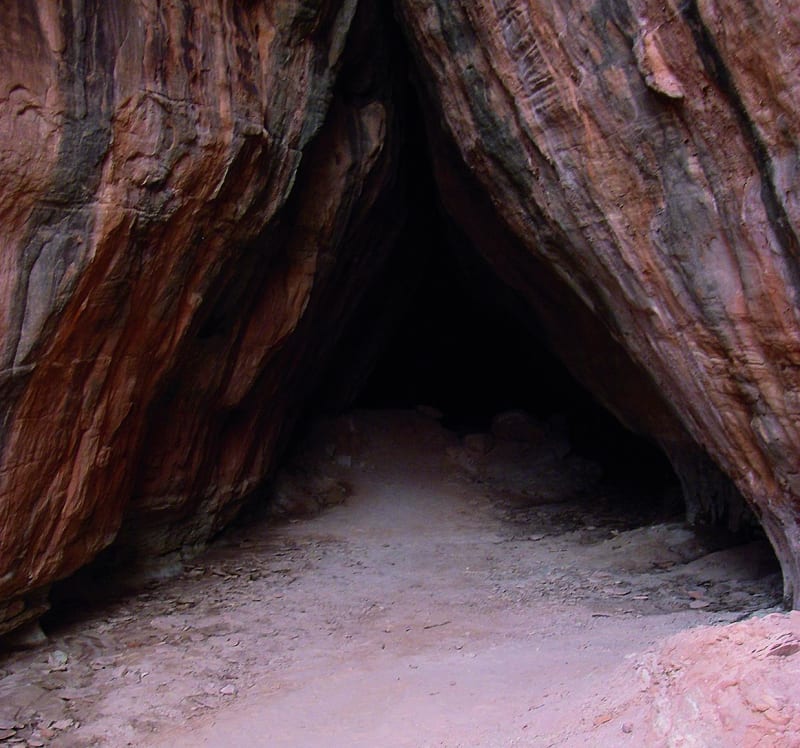 10
Trail Overview
Take a quick day trip to Tusher Tunnel for some family fun. Getting to the tunnel will require a steep, but short hike. At the tunnel there is excellent places to explore, climb, and play around the rocks, along with great views at the end of the tunnel. At Waypoint 4, head east for fun Jeep, ATV and UTV roads.
Difficulty
Easy. Getting there is no problem when roads are dry. Don't go if heavy rain is expected. The last tenth mile is a sandy uphill road that can be soft and rutted after heavy rains.
History
Tusher Tunnel started as a crack in soft sandstone. Over geologic time, water flowing down through the crack met a harder layer of rock and the tunnel gradually formed. It's less than 100 ft. long so enough light comes in from each endto see where you're going. If you stay in the center, most people can stand up most of the way.
Technical Rating