Town Trail to Crystal Geyser Road
Best Time
Spring, Summer, Fall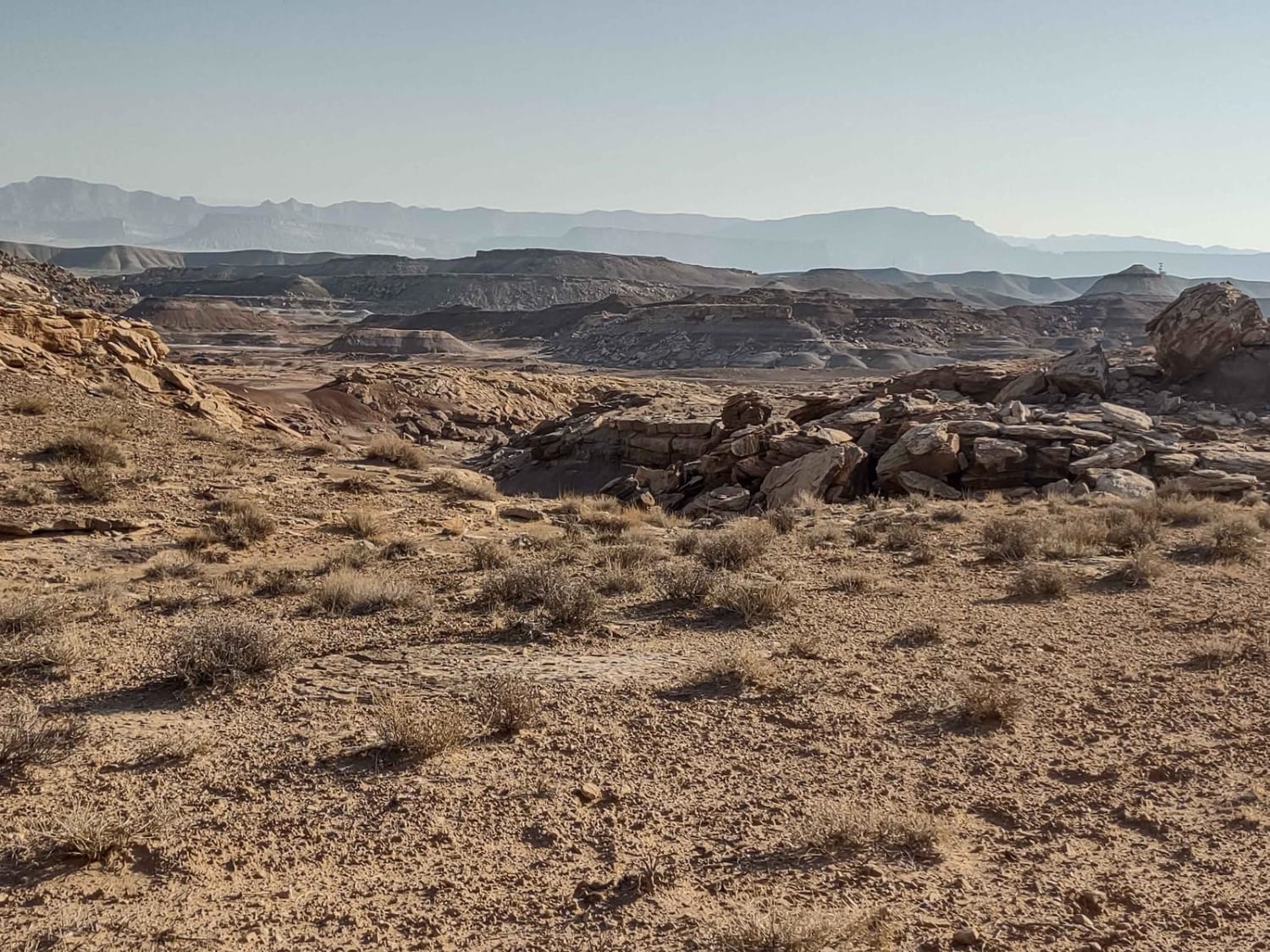 5
Trail Overview
The Town Trail connects 1600 East in Green River, UT, to the Crystal Geyser. It crosses BLM and Utah State Trust Lands just east of the Green River. This trail might have some areas of erosion, and if a heavy rain has hit recently, it'll be muddy. Otherwise, it's an easy alternate route for getting to the Green River and the Crystal Geyser. The Crystal Geyser, according to locals, is no longer active, but in it's prime, it would erupt to heights of around 130 feet. It's a cold-water geyser, not thermal. The day we visited, it wasn't active. Maybe you'll get lucky and see some activity. The terrain in this area south of Green River in places look like a lunar surface, with gray dirt and rocks. In other places, it's golden brown. The formations resemble what we imagine formations on the moon might look like, and rocks resemble coral found in the ocean. Bring your camera as the desert rarely disappoints. From this trail you can move south toward Moab and explore such trails as Crystal Geyser Road, Badlands Trail, Ten Mile Wash, Ruby Ranch Road, White Wash Sand Dunes, Levi Well Road, Rainbow Terrace, Secret Spire and Spring Canyon Bottom. Be sure to carry extra fuel...there is nowhere to buy fuel out here. Watch for rattlesnakes in the spring, summer and fall. Starting Feb 2023, Utah is going to begin enforcement of their new law, which requires an online course for all off-roaders. The free course will be available online as of Jan 1, 2023. The state says the online course will take 15-30 minutes, and it's required for all off-roaders, Jeeps, SXSs, dirt bikes, ATVs. You will have to print out something to carry with you which shows you took the course. I have a photo below with information about this course.
Difficulty
Some off-camber riding, but nothing severe. Areas of erosion and washouts. If it's rained recently, it'll be a muddy mess.
History
The Crystal Geyser is a cold water geyser that has been known to erupt as high as 130 feet, however, locals told us it no longer is active. When we were there, we didn't see any activity.
Technical Rating