Sand Hollow Top of the World-West Rim for Wimps
Sand Hollow Top of the World-West Rim for Wimps
Best Time
Spring Fall Winter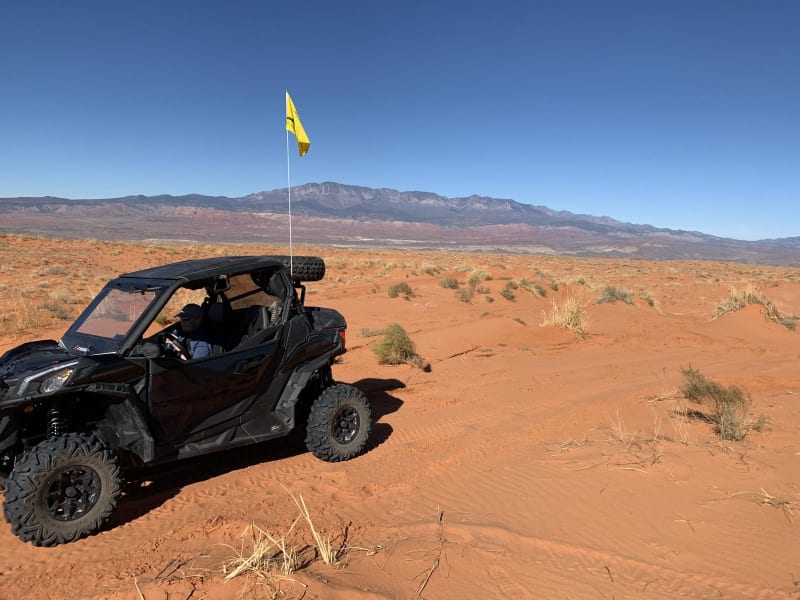 13
Trail Overview
This is a fun ride to familiarize yourself with Sand Mountain. The route takes you south to the Top of the Rock with some fantastic views. From there, you will traverse the west side of Sand Mountain on the West Rim for Wimps looking down on the St. George area and the full blown West Rim trail. If you are not familiar with Sand Mountain, or new to riding, this is a great introduction to the area. Approximately two thirds of the way around the mountain there is a turn to the right. If you miss this turn, you will proceed to a rock face with multiple 18"-24" drops. If you want to stay on the calmer side, make sure to make the right turn. At the end of the trail, there are great signs that show a general overview of the Sand Mountain area. You will also be on a new road that will take you to Warner Valley and back into St. George.
Difficulty
This trail is very straightforward and a great introduction to Sand Mountain. If you are in a smaller vehicle or do not have clearance to navigate 18"-24" ledges be sure to make the right hand turn to stay on the Wimps section of the road. If you stay on the marked track you will be on the West Rim Trail which is definitely a 4-5.
Get the App
Find Off-Road Trails
Unlock more information on Sand Hollow Top of the World-West Rim for Wimps.